Academics' Choice Award™ Winner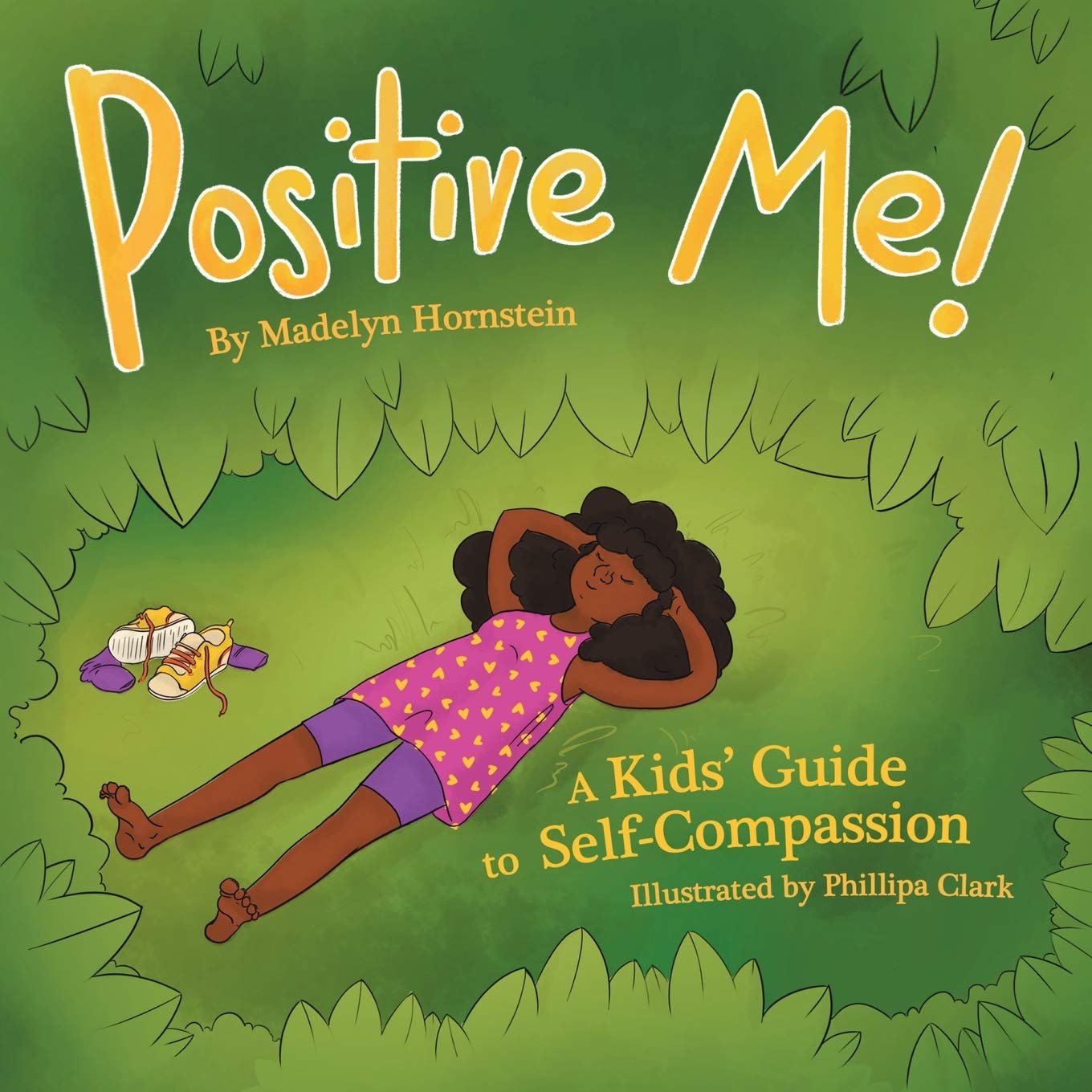 Positive Me! A Kids' Guide to Self-Compassion
Ages: 5 - 12
Price: $23.95 Paperback ($4.99 ebook)
Type: Book
By
Madelyn Hornstein
Description
Would you like to give the ultimate gift to a child? Can you think of a child that is incapable of speaking kindly to themselves? Positive Me! helps establish positive self-talk through repeating simple and effective sentences on colorful, inclusive and engaging illustrated pages.

Positive Me! can immediately redirect kids' negative thinking by completing for them, in positive terms, sentences that begin with "I am." When combined with positive, self-affirming words, "I am" can be two of the most powerful words in a child's vocabulary, words that can have a major developmental impact on a child's life. Positive Me! is original, simple, and effective.

This book encourages adults to read to kids; kids can then read and practice the sentences to themselves. Although this book targets elementary school-age children, the content is universal enough to appeal to and inspire children of any age!


Review Highlights:
Amazing book for kids to learn self-confidence and self-compassion skills. Such a great book for all ages and it's easy to read.
This is a powerful book for kids full of colorful, relevant illustrations, that drive home each characteristic (brave, empatheic, dependable, intelligent, lovable, mindful, etc.) presented. I love that each one is also defined. The visual representation combined with the word and definition makes for a memorable learning experience. Kids learn new vocabulary and more importantly that it's okay to be confident and self-compassionate.
Positive Me! cultivates self-love, and as many psychology studies attest, self-love and compassion for self and others are key for mental health as it wards off depression and anxiety. I love that it reinforces the old adage, "you can't really love someone else unless you really love yourself first." You can strengthen the learning even more by asking your child to give an example for each word (e.g. how were you recently mindful/brave/dependable?). I highly recommend this book.
Buy this product at:
As an Amazon Associate we earn from qualifying purchases.