Academics' Choice Award™ Winner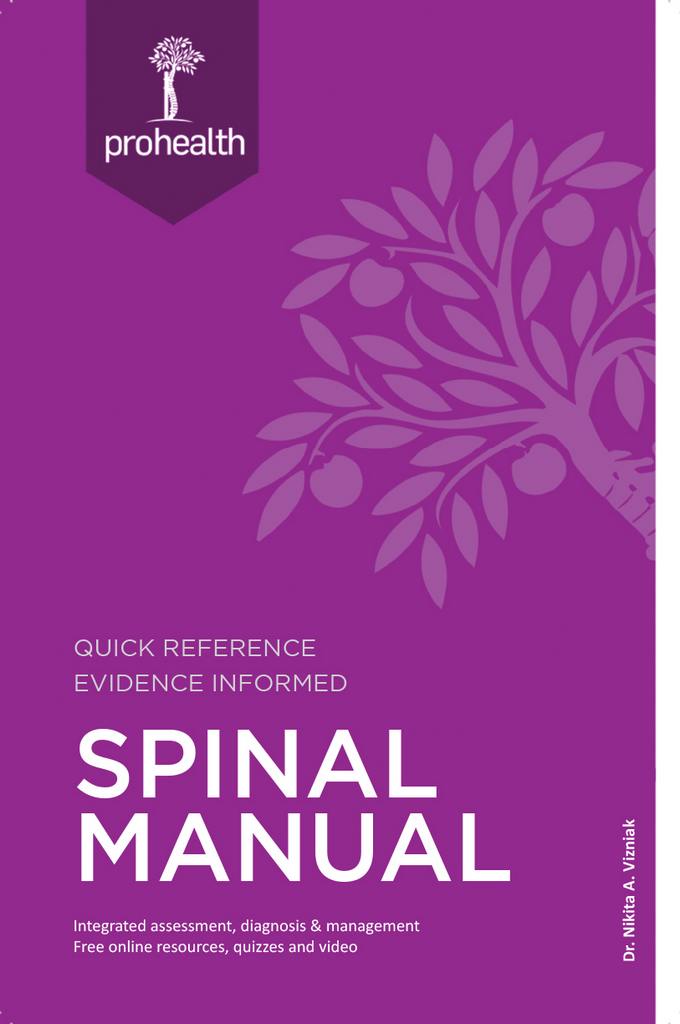 Spinal Manual
Ages: 18 and up
Price: $39.95
Type: Book
By
Professional Health Systems
Description
The Spinal Manual is the best integrated musculoskeletal guide available for students, clinicians & instructors. This is a text you will use long after your classes are done, and can be used in conjunction with the Extremity Manual & Physical Medicine Manual. The Spinal Manual integrates regional anatomy, orthopedic test, common conditions and clinical exam forms.

• Top 200+ conditions seen in practice, rapid review tables
• Over 1500 Illustrations & Images
• Interactive eBook and clinic forms
• Free On-Line Video, Image & Testing Resources
• Multidisciplinary Peer Reviewed (DC, DO, MD, ND, PhD, PT, RMT, RN)
• Clear Presentation & Logical Format Saves Time
• Perfect for Board Exam, OSCEs & Oral Practical Review
• A Must-Have for Classroom & General Practice
Review Highlights:
Spinal manual focuses on therapeutic manipulation techniques in cervical, thoracic, lumbar spine and pelvic injuries or inflammation. The text presents a comprehensive account of history, diagnoses and management guidelines for physical therapy techniques and rehabilitation with use of illustrations of basic anatomy and photographic depiction of techniques. A perfect manual or those training in clinical management in physical medicine, it also lays down the foundation describing basic pathophysiology involved in injury and inflammation. A whole section devoted to pharmacological (medications) agents and nutritional agents useful in clinical management. Special emphasis on rehabilitation using specific exercises and careful monitoring aimed at optimum clinical outcomes is the highlight of the manual.
Diagrammatic illustrations of relevant basic anatomy with photographic depiction of clinical techniques, makes it a simple and quick reference guide in the clinic. A chapter on the systemic conditions involving the spine (RA, OA, AS, gout ) explained and in a concise yet clear format with useful tips and images for clinical diagnosis and management. Content is presented well and particularly useful for various board exams and OSCE too. The manual is also aided by a free online content source that is updated periodically and includes instructional videos, images and quizzes.
A go to guide for a quick reference of spinal manual therapy techniques and a very resourceful and easy to use manual.
Buy this product at:
As an Amazon Associate we earn from qualifying purchases.