Academics' Choice Award™ Winner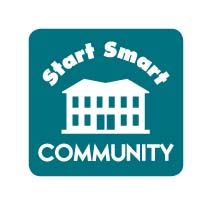 Start Smart: Community (complete set of 4)
Ages: 5 - 8
Price: $30.21
Type: Book
By
Red Chair Press
Description
Start Smart books introduce young readers to key themes in the early elementary curriculum and build a foundation children need to think, choose, and act in responsible ways for a lifetime. With Start Smart: Community children build social studies vocabulary while learning how communities, rural or urban, are alike.
Review Highlights:
My students have learned a lot from this small collection of books. They not only learned about the many facets of community but also the importance of a glossary. The topics are standards based and the non-fictional/informational content relates well with the Common Core.
As a second grade teacher, I liked the whole collection! The books were small but packed with good information and beautiful pictures. I especially like the ethnically aware images of children. I liked the "fun facts" and "just joking" blurbs as well. This went over well with the students. I believe it to be important to balance non-fiction with a bit of humor or uniqueness to help pique student interest. I really enjoyed reviewing these books.
Buy this product at:
As an Amazon Associate we earn from qualifying purchases.