Academics' Choice Award™ Winner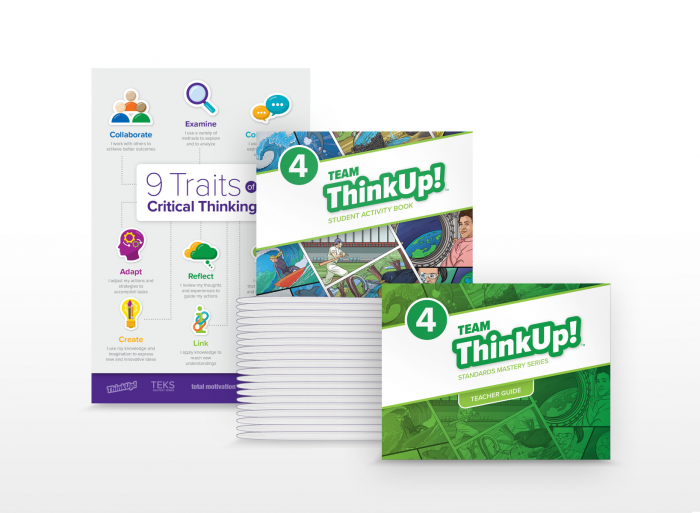 Team ThinkUp!
Ages: 6 - 14
Price: $100.00 for a class pack of 20 Student Activity Books + 1 Teacher Guide + Classroom Poster
Type: Book
By
Mentoring Minds
Description
Team ThinkUp! introduces the 9 Traits of Critical Thinking™ through the lenses of ELA, Math, and Science content. Authentic examples and cross-curricular activities teach students to apply the 9 traits in context and reflect on their thinking.


Review Highlights:
Team ThinkUp! includes full-color teacher guides and student activity books, making the materials aesthetically appealing to work with. Each of the nine traits of critical thinking are thoughtfully introduced through texts, like fairy tales and poems at the kindergarten level and short informational texts at the 6th grade level. Then, there are opportunities for students to explore and apply the trait through a variety of activities in the context of literacy, math, and science tasks. There are opportunities for students to self-assess their proficiency of each trait afterwards. Students enjoyed the lessons, especially since the texts are based on high-interest topics and the activities include a variety of age or grade-level appropriate tasks (e.g. responding through drawings, writing, solving puzzles, working with dice to play games, cutting out pictures to sort or paste, organizing information in graphic organizers, etc.).
Buy this product at:
As an Amazon Associate we earn from qualifying purchases.