Academics' Choice Award™ Winner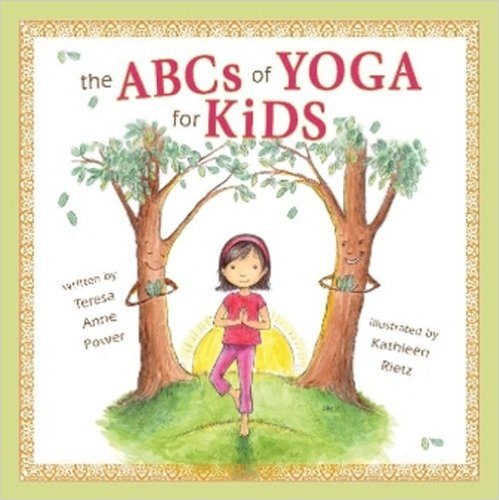 The ABCs of Yoga for Kids
Ages: 4 and up
Price: $9.95
Type: Book
By
Stafford House Books, Inc
Description
The ABCs of Yoga for Kids: A Guide for Parents and Teachers is a companion to The ABCs of Yoga for Kids, a 32 page, award-winning bestselling picture book that uses the alphabet, rhyming vignettes and colorful illustrations to introduce children to yoga in a kid-friendly way. This guidebook supports parents and teachers who wish to learn more about yoga for kids, including how to implement yoga into the daily lives of children.

Review Highlights:
Every classroom teacher should have this book. The ABC's of Yoga for Kids is yet another opportunity for America to change what schools should teach and what is valued. There is an obvious need for practices such as Yoga and Tai Chi considering all of the problems our children are running into at such a young age. Childhood obesity, stress, ADHD, lack of physical development and curriculum for mind/body connections all perpetuate the cycle of an unhealthy nation. Current neuroscience and brain based research has proven over and over the benefit of Yoga and still it is perceived as some kind of Eastern mysticism. The idea is to develop the whole child, not just the intellectual skills/abilities of each student.
This book is simple, practical and easy to reference for anyone who wants to integrate Yoga into there life or classroom. It discusses the benefits as well as the difference between Yoga and other forms of exercise. Ms. Power has done a fantastic job in both her research and presentation of this 5000 year old practice. As a teacher of both elementary school and martial arts for over 20 years, I highly recommend this book to any teacher or parent looking to develop character, emotional understanding and mindfulness in their child(ren).
Buy this product at:
As an Amazon Associate we earn from qualifying purchases.