Academics' Choice Award™ Winner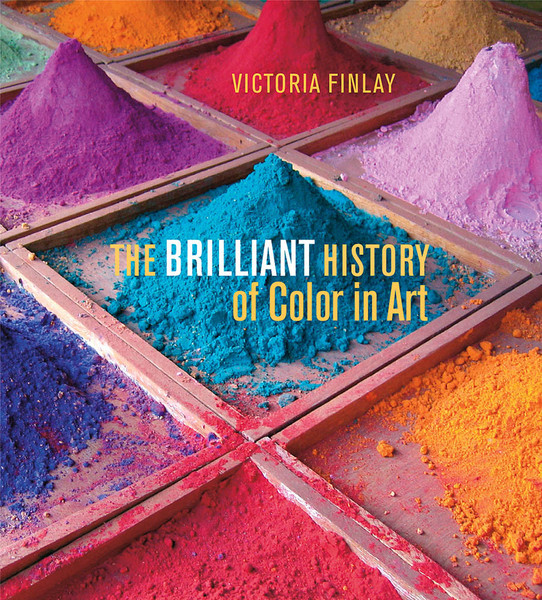 The Brilliant History of Color in Art
Ages: 16 and up
Price: $24.95
Type: Book
By
Getty Publications
Description
This book is a collaborative creation of designer, author, and editor. The goal was to make the story of color in art appealing to a general audience and to young adults. I kept the design simple and direct, so that it would be lively, but never mistaken for a book for young readers only, to walk a fine line between the educational and the entertaining. To give the book a unique dimension, we photographed pigment powders and other samples of artists' materials and used them throughout.
Review Highlights:
This is a book on the history of color. It was very interesting to discover how the color palette that we take for granted came about. Using paints and crayons was a way to explore and create different colors.
I love that the book covers history, art, myths and legends in such a pleasing manner. The book is for an older student or an adult. It is a great book for homeschoolers because it can be used along with history lessons, science as well as art. This book has created a curiosity and a desire to visit one of the art museums and really look at the colors. Now that I understand the journey to achieve the wonderful colors, it will add a new dimension to the work.
Children learn art history, observation, chemistry, science of color, and the origin of words. It's a great book.
This is a beautiful book with the most engaging storytelling style. The young artists in my house were fascinated by the pictures and the stories behind the colors used in the art. My teen appreciated the connections between art, science, and history. Two to four pages are devoted to each of 36 different pigments and dyes. Each has it's own unique story and history and it's use over time is illustrated by clear photographs of great works of art. This book reminds me of a visual art version of the popular "The Elements" book in the way it brings the topic to life.
Buy this product at:
As an Amazon Associate we earn from qualifying purchases.