Academics' Choice Award™ Winner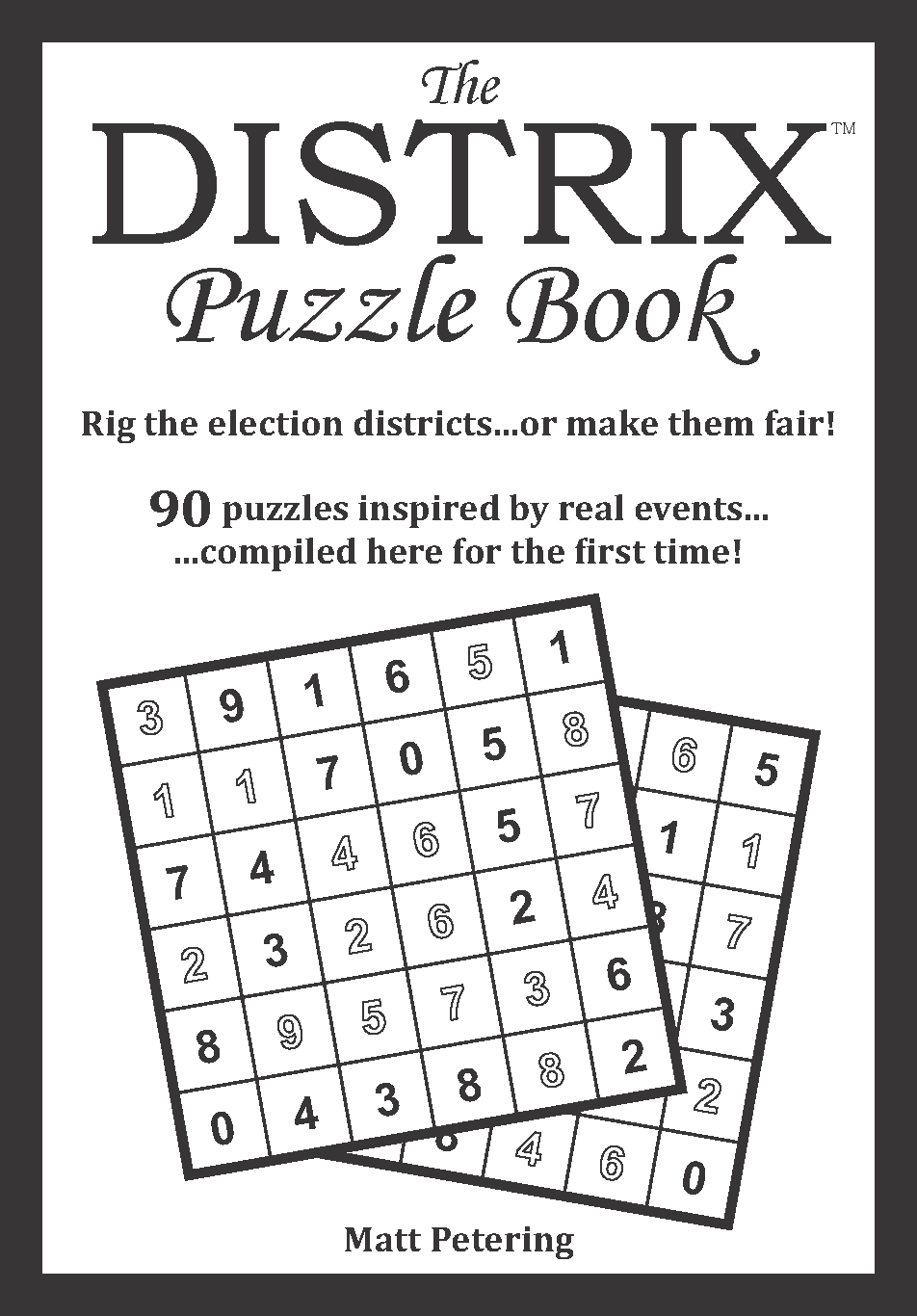 The Distrix Puzzle Book
Ages: 14 and up
Price: $10.00
Type: Book
By
Distrix Games
Description
Distrix is a new kind of puzzle that has a real-world focus: America's gerrymandering problem. Challenging and fun, Distrix shows how to rig election districts and how to make them fair. With two difficulty levels and three ways to look at each state, Distrix won't just sharpen your mind...it will change how you see the world!












Review Highlights:
This is a great exercise to teach perseverance, logic, and trial and error in addition to the political issue at hand. The puzzles are very challenging.
I love when someone takes something they are passionate about (especially in the political realm) and DOES SOMETHING about it - other than simply venting on social media. I think this product was born out of something fantastic. I love that the puzzle book is a non-threatening way to introduce a difficult (and somewhat controversial) topic. This is a phenomenal way to educate people about a serious issue - without ruffling feathers.
Logic and reasoning, critical thinking, addition, and mathematical reasoning were all practiced while using The Distrix Puzzle Book.
I like that even if you are burnt out on politics, you can still enjoy a challenging math puzzle/game. This is a great item to take along on car trips or waiting rooms and a way to keep your brain active.
Buy this product at:
As an Amazon Associate we earn from qualifying purchases.