Academics' Choice Award™ Winner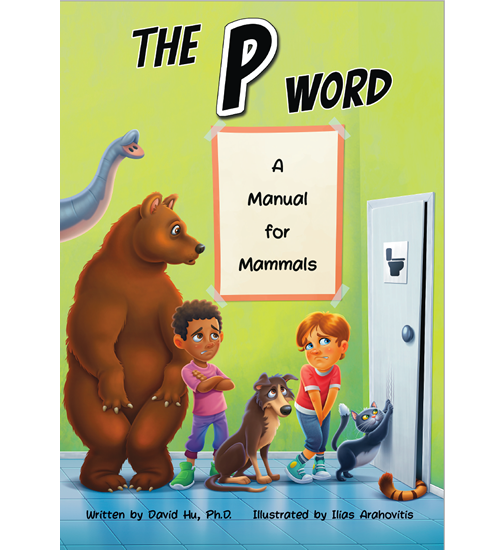 The P Word: A Manual for Mammals
Ages: 7 - 12
Price: $16.95
Type: Book
By
Science, Naturally!
Description
The P Word: A Manual for Mammals is the definitive pre-puberty guide to the penis for young people. This easy-to-understand manual gives readers an overview of how and why penises work--and how to keep them healthy. More than just a boring anatomy lesson, it weaves scientific insights and surprising mammal facts together with accurate and engaging illustrations.

Refreshingly gender-neutral and inclusive in its language, this book will educate and entertain readers young and old.



Review Highlights:
Brilliant! My boy 9-year-old boy was fascinated and I even learned a thing or two as well! The colorful and tasteful illustrations are excellent. The presentation of the material is age-appropriate and the topics covered (e.g., anatomy, peeing in outer space, marking your territory, etc.) are cleverly organized.
Why do we pee? Do they all look the same? How long do we pee? Why does an erection happen? Why do our bodies create and release semen? This book answers important questions and provides an easy way for parents and educators to help young boys (and girls) learn about the external and internal organs of the male reproductive system. Long before you have the "birds and the bees" discussion - get this book!
We loved the colorful illustrations, large print, tasteful word choices, fun facts and comparisons with various animals.
Buy this product at:
As an Amazon Associate we earn from qualifying purchases.