Academics' Choice Award™ Winner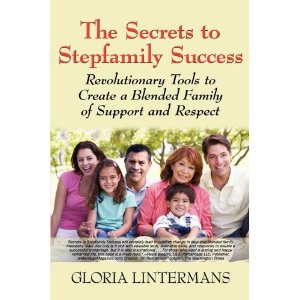 The Secrets to Stepfamily Success
Ages: 16 and up
Price: $26.95
Type: Book
By
Gloria Lintermans
Description
Award winning THE SECRETS TO STEPFAMILY SUCCESS by Gloria Lintermans belongs in every public and school library in order to help families evolve into highly nurturing, reliable refuges of warmth, safety, encouragement, strength, caring, and joy. Step and blended families have a unique dynamic with which couples must cope, along with all the other normal challenges of life and marriage. See how these families differ in up to sixty structural and dynamic ways from typical intact biological families--including consisting of two co-parenting homes and ex-spouses—and learn how to successfully recognize and manage these challenges.
Review Highlights:
Being a father of a step-child this book was right up my alley. After reading it for the afternoon, I was blown away at the amount of things the author unearthed about this kind of relationship. The secrets to Step Family Success is filled with so many insights, ideas, potential problems, solutions, scenarios and valuable tools it is unbelievable. After skipping around the book, I really thought chapter 7, and in particular the portion on 5 Effective Communication Skills, offered the most useful tools for those that are embarking on this journey with loved ones. Thank you for producing such a thoughtful and useful book.
Buy this product at:
As an Amazon Associate we earn from qualifying purchases.