Academics' Choice Award™ Winner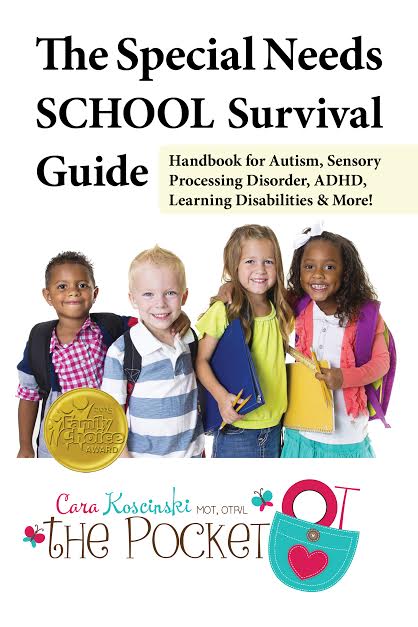 The Special Needs SCHOOL Survival Guide
Ages: 5 - 12 (for Adults)
Price: $14.95
Type: Book
By
Future Horizons, Inc.
Description
The Special Needs SCHOOL Survival Guide is the handbook that will answer your questions about school accommodations, how to work with school personnel for government assisted programs, autism, Sensory Processing Disorder (SPD) in the classroom, learning disabilities, handwriting, ADHD, Individual Education Programs (IEPs), behavior, dysgraphia, and more! Cara's knowledge is quite in-depth as to how to acquire the necessities for your child's success by utilizing various government or school-based programs. This book contains easy to follow school activities. The Q & A format makes the book easy to read and understand. This book will prove to be a resource you will use frequently as your student with special needs progresses through school.

Review Highlights:
The Special Needs SCHOOL Survival Guide is a wonderful addition to any administrator, teacher, or homeschooler library. It is easy to read, practical, and effective. It is written by an author that obviously has years of experience with special needs children.
I truly enjoyed how she outlined what an IEP is, why they are useful, and how the parents really are the ones in control of their child's education - not the school or district. It was very empowering for us to read.
This book is extremely helpful for us. Thank you!
Buy this product at:
As an Amazon Associate we earn from qualifying purchases.