Academics' Choice Award™ Winner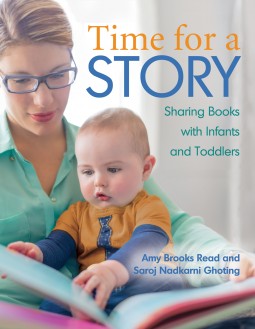 Time for a Story: Sharing Books with Infants and Toddlers
Ages: 16 and up (Adults)
Price: $19.95
Type: Book
By
Gryphon House, Inc.
Description
Children's books are tools that prepare young children for later reading success—the way you use books with children makes a difference in their early literacy development. Planning story times with infants and toddlers can be challenging, but with thought and preparation, you can maximize the reading experiences of these little learners! In Time for a Story, explore fun and engaging ways to talk, sing, read, write, and play with young children throughout the day to help them begin developing important pre-literacy skills, including phonological awareness, print awareness, letter knowledge, and background knowledge. These practical techniques will help you put the children in your care on the path to school readiness!

Review Highlights:
"Time For A Story" explained the techniques and benefits of reading to toddlers and babies. The techniques shared were valuable. This book would be a good resource for new parents or teachers as it seemed to be a common sense approach.
I liked that "Time For A Story" shared the importance of reading to babies and toddlers, as this is the key to growing a love for reading and literature in our children.
The "Time For A Story" book would be very helpful for new teachers or those who haven't had experience working with/raising children.
Buy this product at:
As an Amazon Associate we earn from qualifying purchases.