Academics' Choice Award™ Winner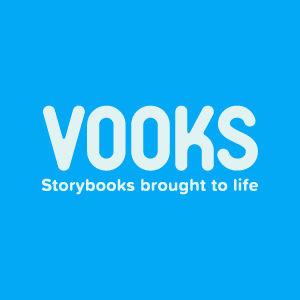 Vooks
Ages: 6 mo. - 8 years
Price: $4.99/month (Get 1 Month Free!)
Type: Book, Video, Audio, App, Website
By
Vooks, Inc.
Description
Vooks is the only video platform dedicated to creating and streaming animated children's storybooks. By adding movement and sound to original storybook art, we create a new piece of online content that's more than a children's book, more than a digital short, and more than a video. It's an entirely new way to tell stories.

Our mission is to transport stories off the page and transform children's books into immersive experiences that promote literacy, imagination and the love of reading. We do so by combining the love, trust, and safety of children's books with the convenience of online streaming. We also take great care to stay true to an artist's illustrations and text, ensuring the original intent shines through.

What makes Vooks truly special, however, is the peace of mind our 100% child-friendly, ad-free video platform offers. With Vooks, parents never have to worry about what their kids might see. Big, one-size-fits-all streaming services don't—and can't—guarantee children won't stumble into content not intended for them. We can.


Review Highlights:
Vooks is the Netflix of animated children's storybooks! It's super simple to use, the animations are colorful, engaging, and reinforce the concepts being taught arguably more effectively than traditional print storybooks. Vooks uses human-read narrators, which makes for a more natural listening and reading experience, and the narrators are mostly younger kids so it feels like an older sibling is reading to a child. Plus, the words are highlighted as they are read aloud to make it easy to follow along. You can browse titles by preschool or elementary age, or by topics such as vehicles or bedtime. There are tons of books from which to choose! Our kids loved the Opposites book, Where The Wild Things Are, and Inventors (where they learn about famous inventors throughout history). The graphics and animations are just right--kid-friendly, not too complex, but detailed enough to really hold a child's attention. Our kids simply loved it. I highly recommend Vooks, and the price is very reasonable.
Vooks promotes literacy, models fluency, pacing, and promotes the love of reading.
I loved the illustrations and narrations!
I would absolutely use Vooks in my special education classroom. I think it's wonderful.
Buy this product at:
As an Amazon Associate we earn from qualifying purchases.