Academics' Choice Award™ Winner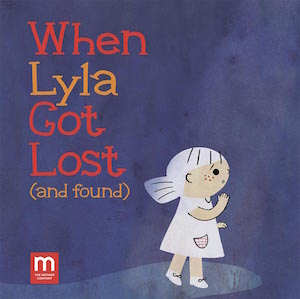 When Lyla Got Lost (and found)
Ages: 2 - 6
Price: $12.95
Type: Book
By
The Mother Company
Description
One day, while shopping at a store with her mom and little brother, Lyla got lost. Thankfully, she remembers what to do and is soon reunited with her family. This beautiful story educates and assures young readers about what to do should they become one of the 7 out of 10 children that get lost in their lifetimes and offers caregivers language and tips to help prepare kids, just in case.

Review Highlights:
My child learned that if he got lost he should first yell and/or ask a mom with kids for help. This is a great idea! This book also taught my child the importance of knowing his phone number and just remembering to stay close to his parent in public.
We loved it all. The illustrations were simple and age appropriate, the words were easy to understand and the message was clear.
This is a great book for any young child!
Buy this product at:
As an Amazon Associate we earn from qualifying purchases.