Academics' Choice Award™ Winner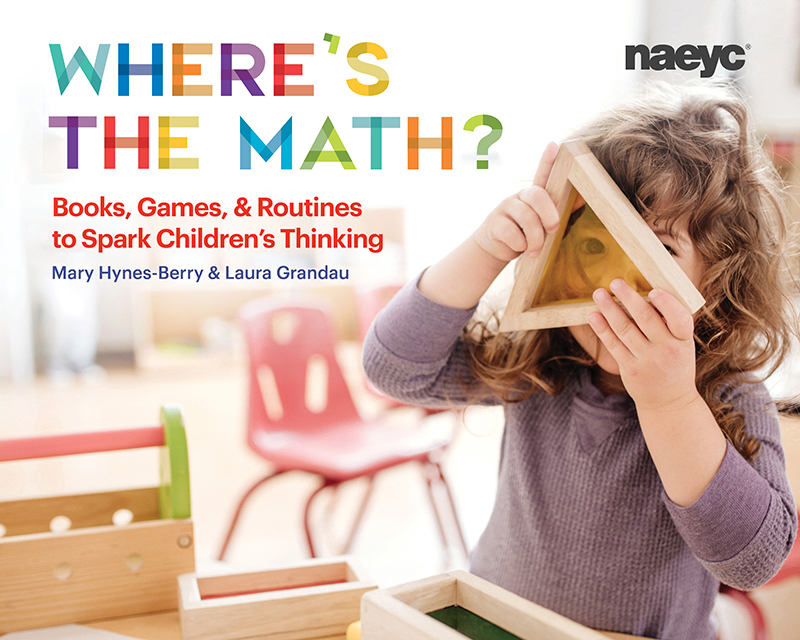 Where's the Math? Books, Games, and Routines to Spark Children's Thinking
Ages: 3 - 6
Price: $25.00
Type: Book
By
National Association for the Education of Young Children (NAEYC)
Description
Make math learning both meaningful and fun by building on children's natural curiosity to help them grow into confident problem solvers and investigators of math concepts. With 20 activities based on new and classic children's books, games, and classroom routines, challenge children in preschool and kindergarten to think more complexly about the math in everything they see, hear, and do.


Review Highlights:
This book leads parents through the stages of mathematical learning in early childhood, and gives them a greater grounding in how to develop those skills in their own homes. The games and illustrations recommended were easy to implement using commonly found items, and fun to engage in with my children.
I liked that it gave a variety of ideas and information on teaching young learners about math. It makes it fun for them and teaches you how to bring it up in your every day life! I really like that it covered the main math concepts needed when children start kindergarten. I like that they had several activities to try with your children to practice each concept.
As a homeschooling parent of 20 years, I am always eager to find a tool that breathes fresh life into my math instruction, especially in the very young. I've learned that you can't neglect those foundational skills and expect any math curriculum to fill in the gaps without a struggle later on! These games and activities accomplish the building of that base beautifully without requiring the parents to have degrees in early childhood education or mathematics!
The photography and presentation of this book is beautiful!
I appreciated the concrete examples of methods to bring math into my child's play. The book focuses on five different math concepts to learn, explore, play, and investigate. I loved the way the book reflected on how mathematical thinking evolves throughout a child's life.
Buy this product at:
As an Amazon Associate we earn from qualifying purchases.