Academics' Choice Award™ Winner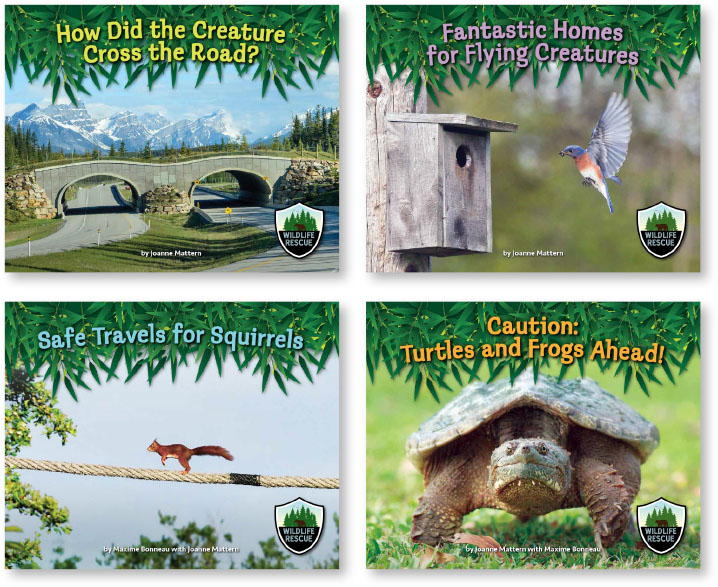 Wildlife Rescue (hardcover set of 4)
Ages: 8 - 10
Price: $101.28
Type: Book
By
Red Chair Press
Description
Children are naturally curious about animals and are often interested in ways to save disappearing species. Each of these books shows simple yet innovative ways people around the globe have created safe spaces that make the world safer for animals and people, too. Simple lively text and explanations will help young readers understand new ideas, while eye-catching photos from around the world add to the appeal and make this series something parents, librarians, and teachers will want in their collections. Wildlife Rescue fills an important niche for anyone who is curious about clever ways to help animals survive.


Review Highlights:
The Wildlife Rescue book series is a delightfully educational and engaging set of books that will captivate young readers. Each book in the series is filled with vibrant and colorful illustrations that bring the animals to life on the page. The stories are written in a way that is easy for children to understand, yet still provides them with plenty of interesting facts and information about each animal featured. The series is perfect for both parents and teachers who want to encourage a love of wildlife and nature in their children. Overall, the series is a fantastic addition to any child's bookshelf.
The books offer interesting information about how people help endangered animals in unique ways. Kids find the books captivating not just because of the information, but also because of the vivid, colorful images.
This book set would make a nice, educational gift for young kids, but would also make a terrific addition to an elementary school library or for a homeschooling family.
As a mother, I highly recommend the children's wildlife book series to other parents who want to introduce their children to the natural world. These books are not only entertaining but also educational, and they can help spark children's curiosity about animals and their habitats.
Buy this product at:
As an Amazon Associate we earn from qualifying purchases.