Academics' Choice Award™ Winner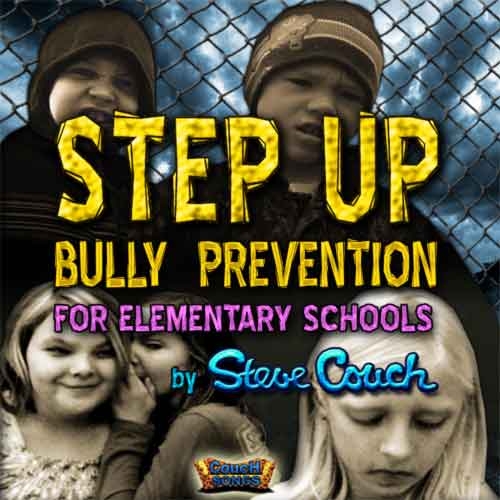 STEP UP Bully Prevention DVD
Ages: 5 - 8
Price: $24.99
Type: DVD, Audio
By
Ethics4Schools.com
Description
The STEP UP – Bully Prevention DVD helps elementary school counselors train students grades K - 4 how to recognize and stop bullying behavior.

It uses videos, discussion modules, and songs with lyrics. All videos and songs are beautifully performed by elementary school children and captioned to increase understanding. The DVD even includes downloadable scripts and lyrics for students to perform!
Review Highlights:
As an elementary school teacher for more than 15 years I was more than happy to see a social based DVD produced for children, by children. The DVD is filled with simple yet effective methods to define, process, then take action if confronted by a bully. The students rap and act out scenarios from the bully's perspective, the perspective of the person being bullied and the bystanders perspective. Critical thinking in effect, well done! I'll be playing this for my class next week.
This video provides helpful information so as to increase awareness regarding what constitutes bullying. Students at the appropriate age may benefit from seeing the video so that they know when to go to authorities. Because the video also includes reading exercises, it may also have positive consequences in traditional academic domains.
Buy this product at:
As an Amazon Associate we earn from qualifying purchases.