Academics' Choice Award™ Winner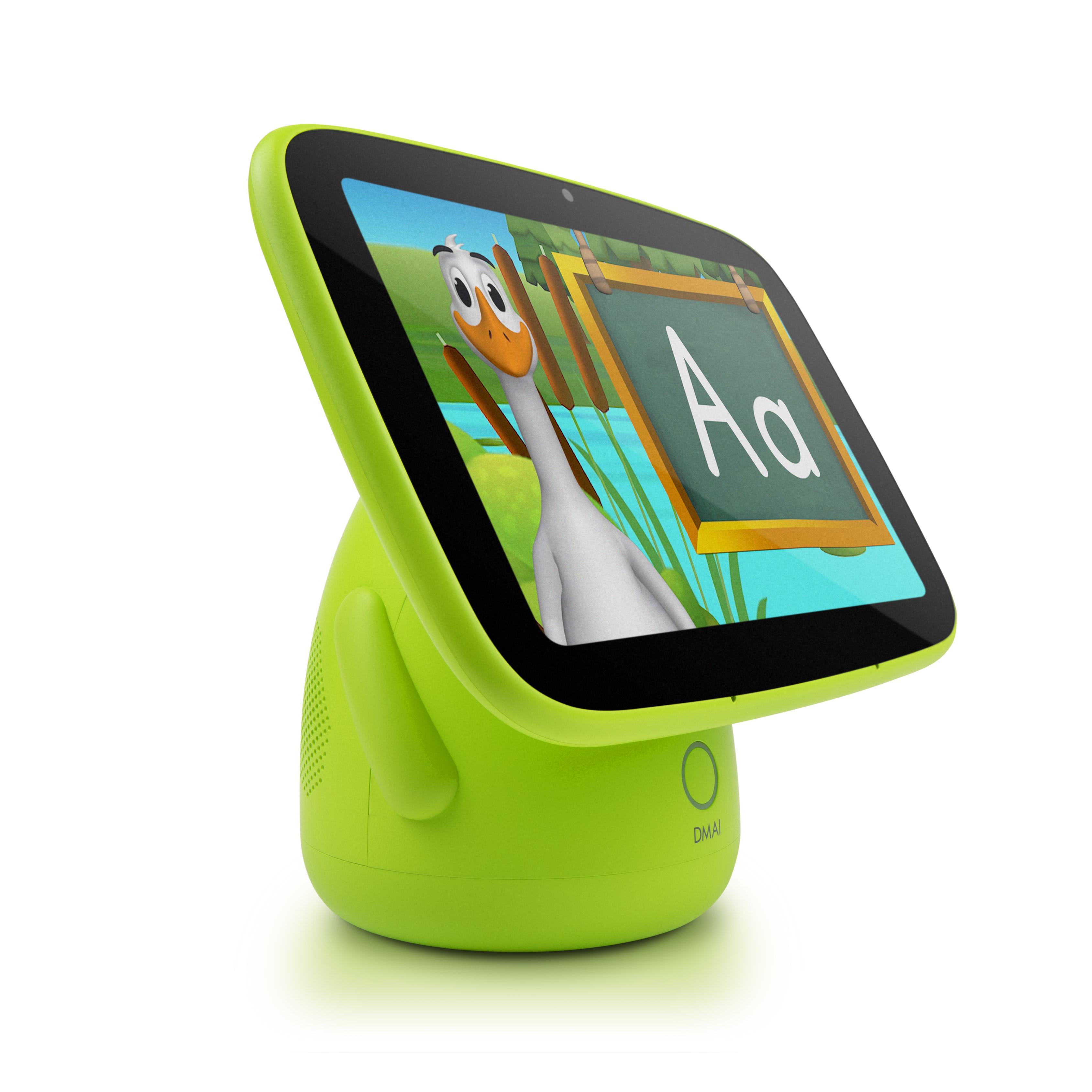 Animal Island Learning Adventure (AILA) Sit & Play™
Ages: 12 - 36 mo.
Price: $199.00
Type: Electronics, Game, Toy, App, Book, Audio, Gear & Equipment
By
DMAI Animal Island Learning Adventure (AILA)
Description
Animal Island Learning Adventure (AILA) Sit & Play™ is a preschool learning system on a toddler-friendly device with unlimited original content, developed and curated by innovators and educators. AILA teaches ABCs, 123s, colors, shapes, vocabulary, stories, sing-alongs and provides toddlers with a tailored educational experience that delivers the right content at the right time. There are no ads or monthly fees. AILA prepares toddlers 12-36 months for preschool and kindergarten. With AILA, parents are put in control of both screen time and thoughtfully blended educational content, ensuring active rather than passive screen time. Children get a head start on mastering letters, vocabulary words and numbers through early exposures and repetitive learning.

Review Highlights:
Everything about this innovative product is thought-through to appeal to a growing child from 1 years old and up. There are no sharp edges, the screen is pleasant to look at and touch. The picture is bright and captivates the child. We feel this is a better option than an iPad, as we don't have to worry about the content, as AILA has only age-appropriate content. Super safe and engaging "tablet" for little ones, that we can always take with us whenever we go. We are looking forward to see how this adaptive learning product teaches as our child grows.
The AILA Sit & Play Preschool Learning System - is really just that - a full preschool curriculum. Young learners practice early phonetic skills including letters, sounds, vocabulary, and phonemic awareness. Children learn to begin to recognize words, building critical early reading skills. AILA teaches early math concepts such as counting and numeral recognition, as well as patterning. Additionally, children practice and develop large motor skills as they move and dance while learning. In addition to academic and whole body skills, children will work to develop listening skills, develop and lengthen their attention span, and begin to understand teaching strategies they will likely utilize in a classroom setting, such as call and response.
I like that this product provides early learning instruction without burdening parents. So many parents are stumped and confused when it comes to early learning skills - so much so that they give up. AILA is ready to use and doesn't require any prep work, planning, or special skills. ANY parent or caregiver can help their child learn with AILA.
When it comes to early learning apps and digital learning experiences, many parents are forced to hand over their own device. I love that the AILA Sit & Play is all-inclusive and doesn't require a parent to forego their device in order for their child to play and learn. That small but important layer of added convenience for parents will make them that much more likely to let their child use the product on a more consistent basis. (That's a big win for parents AND kids!)
I love that kids learn using their whole body. Incorporating music and movement, especially for such young learners, is critical. That mind-body connection helps to cement concepts, engage the learner, and add layers of understanding - especially for kinesthetic learners. The songs help keep kids engaged and the cute characters provide repetition and consistency. I like that the concepts and examples used are things a child will likely have interaction with in their real life - allowing the learning to continue off-screen as well.
It is wonderful that parents receive the read-aloud stories book with the learning system. I LOVE that kids can be read AND (hopefully!) practice reading the very same stories they are enjoying digitally. That is very much kindergarten teacher approved and endorsed!! (Way to go AILA!)
Children practice and learn cognitive and social emotional skills, language and reading, letters, numbers, songs.
Buy this product at:
As an Amazon Associate we earn from qualifying purchases.