Academics' Choice Award™ Winner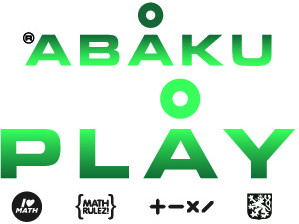 Abaku PLAY
Ages: 3 and up
Price: Free
Type: Game, Website
By
AL.21 s.r.o.
Description
Abaku PLAY and Abaku LAB are web-based games that offer a new method of teaching arithmetic in primary schools.

Our method has transformed from a "fun alternative" to a "functional standard" in the Czech Republic. We draw support and encouragement from the academic university environment and from thousands of satisfied users. The method is taught at 6 universities in the country.

Our method is similar to the method of teaching mother tongue - reading signs (letters, vowels, words). In the same way, we teach children to read the characters of arithmetic (numbers 0-9). Because our brain does not have much trouble understanding the meaning that is made up of a certain combination of signs in the form of a word - it does not have much trouble understanding the meaning that is made up of a certain combination of signs in the form of an arithmetic operation, without directly expressing the mathematical signs. That is why our teaching method is characterized by its ease of acquisition, playfulness, creativity and motivation. It is fun for both children and adults and turns negative attitudes towards mathematics into positive ones.

The Abaku PLAY app offers a game against robots of varying difficulty, a game against live opponents (2-4) or a game with yourself. You can set the game in different parameters and earn trophies for your performance. Every game you play is saved to your profile forever and you can always review it back, the game also includes an in-game chat and user overview, allowing you to interact in and out of the game.

We offer it for free or for a voluntary contribution. In the Czech Republic, it is played by a diverse mix of users - from 6 to 100 years old. Warning - be prepared when testing that no matter how good you are at math, you will probably lose the first ten games. This is for two reasons - firstly, your brain is not used to counting like this from school and will take a while to wake up, and secondly, your opponent has been playing for a bit longer and the increase in numeracy skills with more regular play is unusually fast.

The Abaku LAB app for schools is also available with a yearly license.

It's not about numbers - it's about play and logic.

Review Highlights:
Similar to Scrabble, but with numbers, this unique game effectively teaches mathematics, strategic thinking, and logical reasoning. Players use tiles to create numeric operations (equations using addition, subtraction, multiplication, division, square and cube roots) by placing numbers on the board. Numeric operations must be read from left to right and from top to the bottom. The program automatically scores the moves. Much like in Scrabble, premium squares provide a score advantage. The goal is to get more points than your opponent. You can play it on your own or with others.
If you love numbers (or have a kid who you are trying to encourage his love of math), you should definitely give Abaku a try. It's very unique. It takes a bit to understand the rules, but once you get going it's addictively fun.
Abaku PLAY is an amazing online mathematical game community. The website appears to be free to play and without ads. It has a full-featured curriculum to motivate students to learn and master math facts and calculations so they can effectively compete in the game. I loved the entire concept and execution.
Children practice numeric operations, logic, observation, following directions, strategic thinking, and so much more.
Buy this product at:
As an Amazon Associate we earn from qualifying purchases.