Academics' Choice Award™ Winner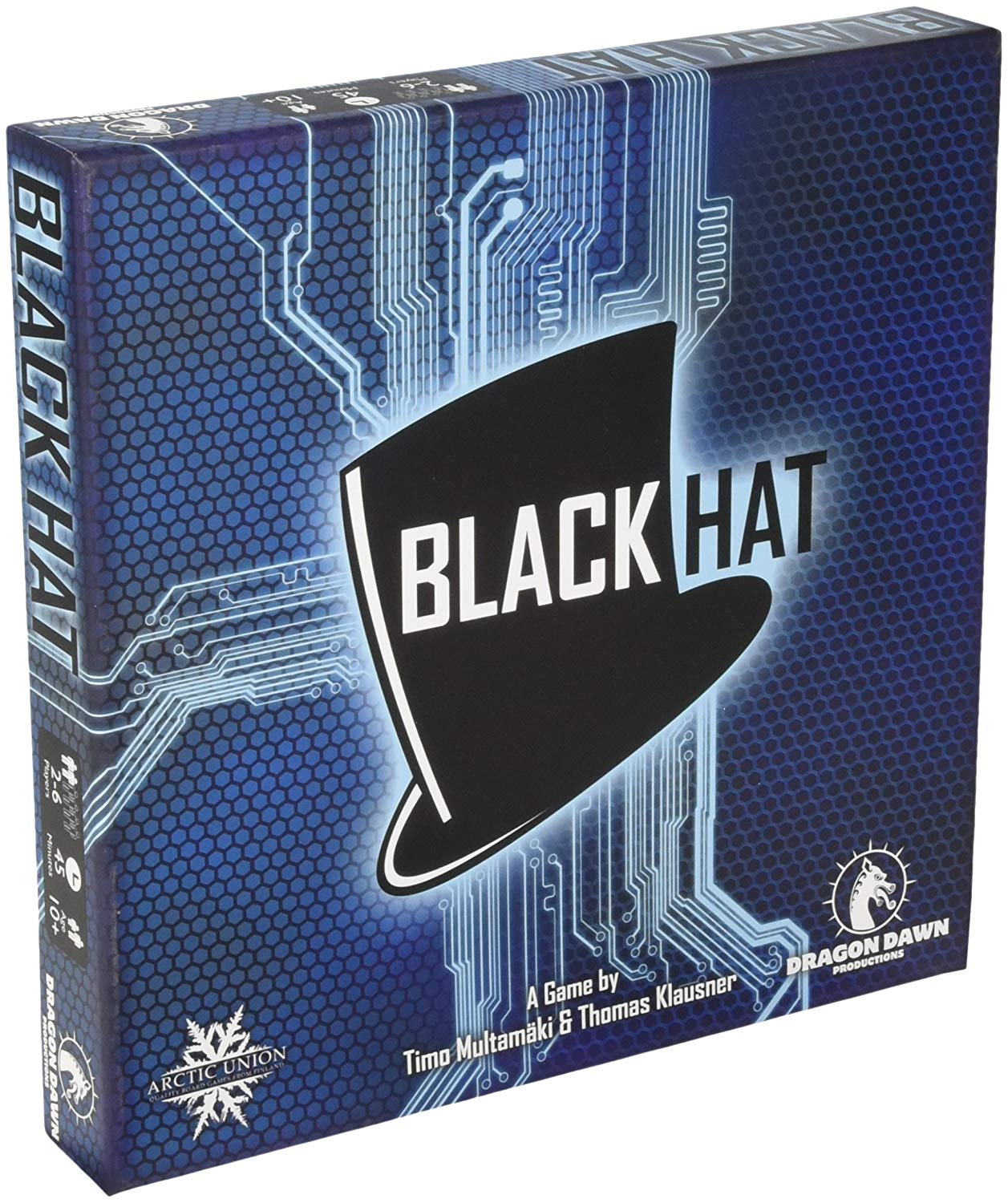 Black Hat
Ages: 10 and up
Price: $44.95
Type: Game
By
Golden Bell Studios
Description
Next In the world of network security, a Black Hat is a hacker who defeats computer systems for personal gain. These rogue data jockeys pit themselves against the most secure systems in the world for the thrill of it (and maybe to make a little money on the side). However, the most skilled hackers know it's not about getting there first, it's about ghosting in and out of the system without leaving a trace. The modular game board of the Black Hat promises players unique and often strangely variable game play experiences every time they play. The moving pieces of the board keep players on their feet and make timing all that more important.


Review Highlights:
Black Hat develops math skills, strategic thinking, spatial awareness, adaptability, multi-tasking skills, and much more.
This game was a lot of fun to play. The black hat card, and the ability to move other players' pawns under certain circumstances, can completely change another player's strategy, which makes this game more challenging and enjoyable to play. This game provides many opportunities to develop resiliency and adaptability through the need to change strategies. The moment when my husband, who already had one pawn trapped in the honey pot, won a trick and realized he was forced to move his other pawn (trapping it in the FBI server) was the most entertaining portion of the game for our entire family. Despite the fact that he was unable to move his pawns, he still ended up winning the game, by changing his strategy. The unpredictability of the rounds gives players of all skill levels opportunities to succeed, creating a great atmosphere for family game play.
The complexity of the game made for understanding how to play the game very confusing. Not being familiar with what a "trick game" was further added to the confusion over how to play. The instructions need a review to improve clarity. I suggest a better explanation of what a "trick" is. Perhaps explaining that the game has 3 components; winning a trick, pawn movement, and scoring, and then breaking the instructions down into these 3 sections would make the game easier to learn how to play. The game itself is a lot of fun to play; the instructions and learning how to play are my only real complaints about this product.
Buy this product at:
As an Amazon Associate we earn from qualifying purchases.