Academics' Choice Award™ Winner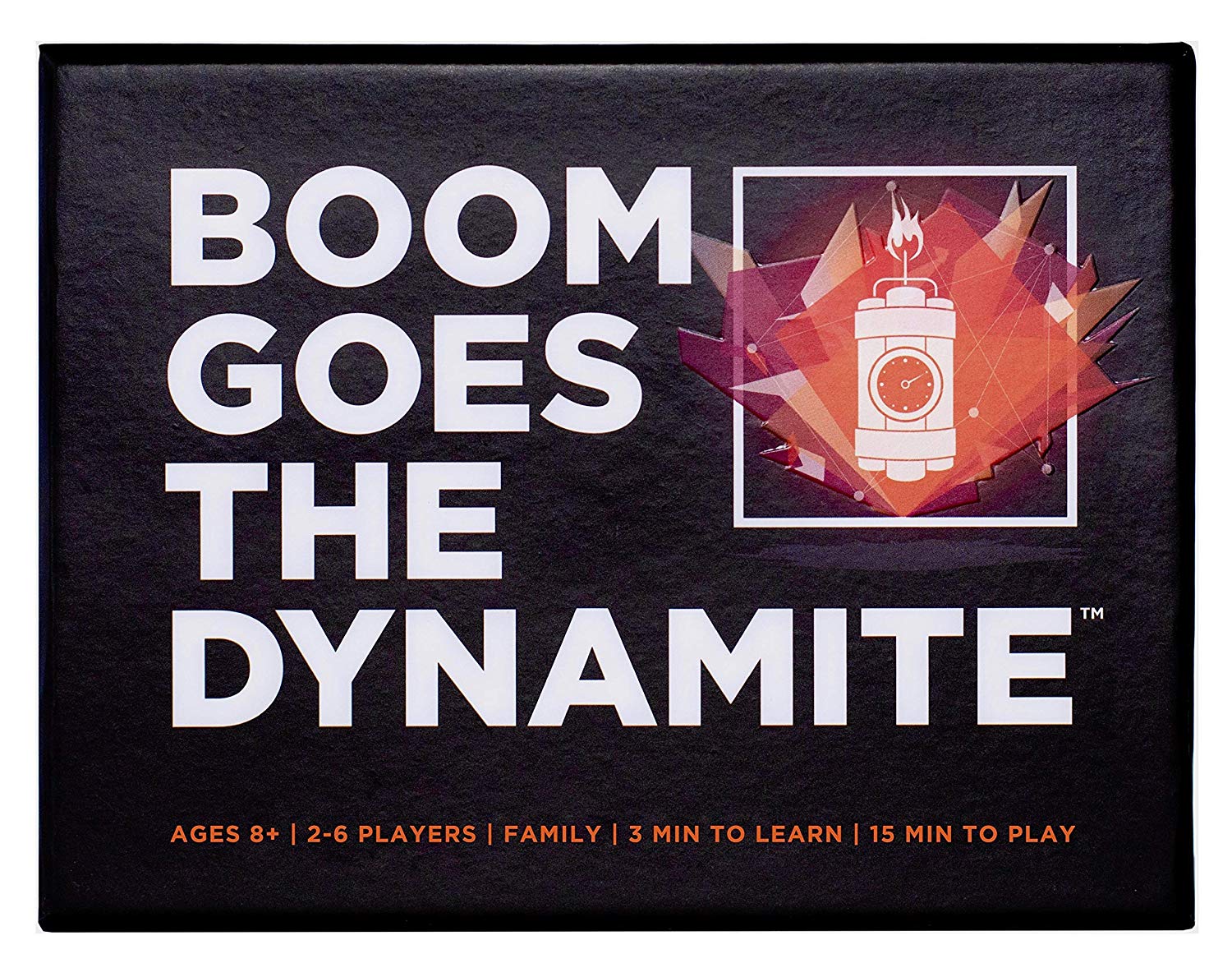 Boom Goes The Dynamite Card Game
Ages: 8 and up
Price: $14.99
Type: Game
By
Ok2Win
Description
BOOM GOES THE DYNAMITE is a dynamic, family-friendly matching game with an explosive twist!

THE MISSION: Ignite as many matches as you can by using special action cards, strategy, your memory, and a little bit of luck.

THE TWIST: The cards in the matchbox are always changing, and sometimes everything explodes!

Players must use some quick thinking as they race against the timer, some mental math as they ignite matches, and hope that they get to say, "BOOM GOES THE DYNAMITE!"

Review Highlights:
Boom Goes the Dynamite was very quick to learn. The students were also able to quickly explain to each other how to play. I also liked that there is no specific operation to use so students were able to be quick witted to find a way to win. It really upped the competitive spirit.
Students had multiple opportunities to practice basic operations. They had to quickly think of a way to add or subtract to make a match.
We really liked the game. I was worried it would end too quickly, but the students kept playing, so that issue was easily resolved.
I think games like this are fantastic for classroom settings. Students are learning math, reinforcing what they already know without even realizing it. The big aha moment came when they were able to explain it to their peers with minimal effort. That's a huge win!
Buy this product at:
As an Amazon Associate we earn from qualifying purchases.