Academics' Choice Award™ Winner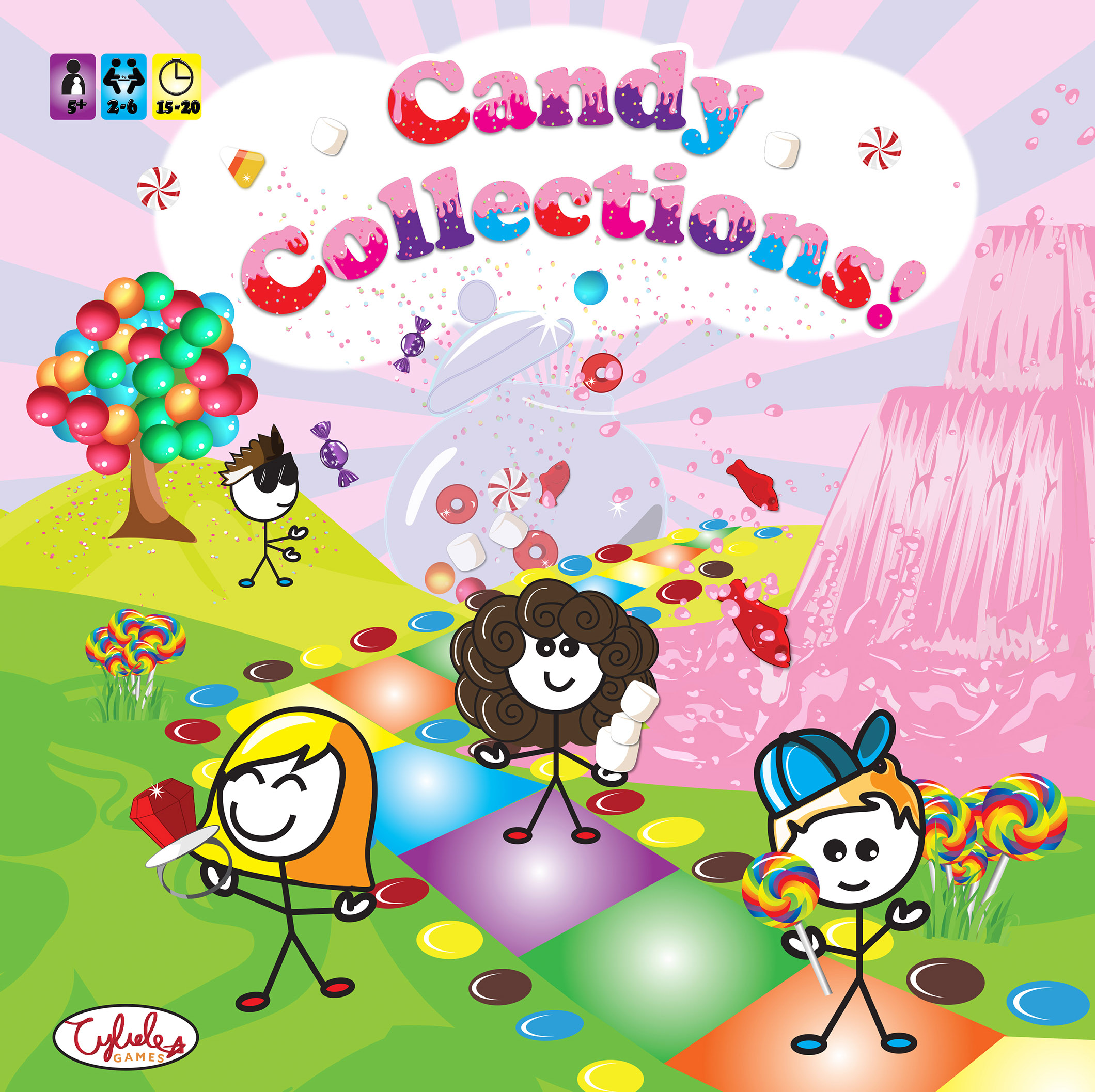 Candy Collections!
Ages: 5 and up
Price: $24.95
Type: Game
By
Cybele's Games
Description
What youngster doesn't like candy? This beginners board game entices kids to roll the dice, move their token a space or two at a time and aim for the chance to be declared the winner. Basic reading and math can be supported by a parent or older sibling. Inside the candy-inspired game box are 6-character tokens, 35-Candy cards, 21-Mystery cards, 21-Super cards, sturdy board game and dice. Choose your token from Kool Kyle, Excited Emma and Silly Sarah to Nice Noah, Happy Hannah or Shy Steve. With a nod to her little brothers, the 10-year-old game inventor wrote the rules for the youngest member of the family to go first!

Review Highlights:
Great family entertainment! We highly recommend Candy Collections! Upon receiving this game, we couldn't wait to learn the rules and play it. The colorful board is fun and the rules are easy to follow: Candy cards, with different numbers of points, are collected, traded, stolen, and placed in the candy jar until one lucky player gets to scoop them up! We learned that this game was developed by a 10 year old, which was an inspiring trivia fact for my 9 year old. The game is a good distraction from screen time, especially during these strange times, and provides lots of fun to players of varying ages.
The skills learned and practiced in this game are following directions, reading, taking turns, counting, mathematical thinking, logic, strategy, and sportsmanship. I liked that it was engaging with the focus on getting candies. The colors were bright and the game was pretty easy to follow.
Buy this product at:
As an Amazon Associate we earn from qualifying purchases.