Academics' Choice Award™ Winner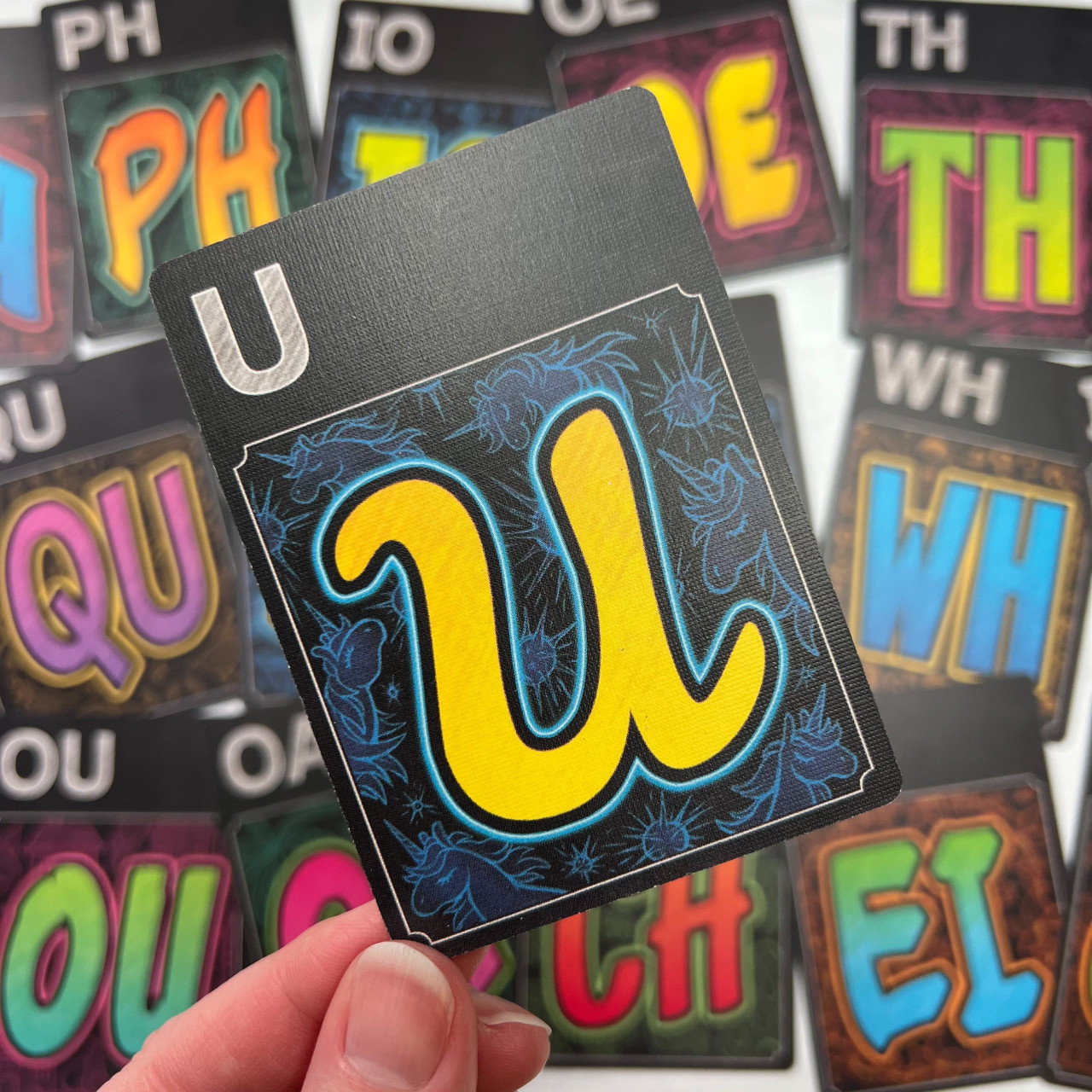 Chalk-A-Word
Ages: 8 and up
Price: $25.00
Type: Game
By
SimplyFun
Description
Ready to chalk up your vocabulary, spelling, and memory skills? Then meet Chalk-A-Word, your next game night favorite that is oodles of F-U-N for everyone! Chalk-A-Word is an interactive game where players add letters cards to build off of words created by their opponents. It stimulates cognitive function and memory while boosting spelling and vocabulary skills.

Chalk-A-Word is a great alternative to App word games while encouraging social interaction and minimizing screen time! Play in as little as 30 minutes with 2-5 players ages 8 and up.

Review Highlights:
If you like games such as Scrabble, you'll like Chalk-A-Word. The game is simple enough. You play cards to create words, and your opponents can build off your words. The person with the highest score at the end of the game wins. The best part of the game are the Power Cards, which allow you to trade cards, draw extra cards, double your points, and more.
This is a fun strategic vocabulary game for ages 8 and up. This game engages participants through word creation and scoring points. This game helps with spelling skills, phonics, as well as strategic planning as the kids need to learn when to best use the power cards.
This is a well-rounded game that is very engaging and lasts an appropriate amount of time. This is an affordable option for an off-screen play. It's easy to get started, portable, and fun for kids from elementary age through adults.
Chalk-A-Word teaches and reinforces reading, vocabulary, phonics and word recognition, collaboration, team play, competition, decision-making, observation, planning, and more.
Buy this product at:
As an Amazon Associate we earn from qualifying purchases.