Academics' Choice Award™ Winner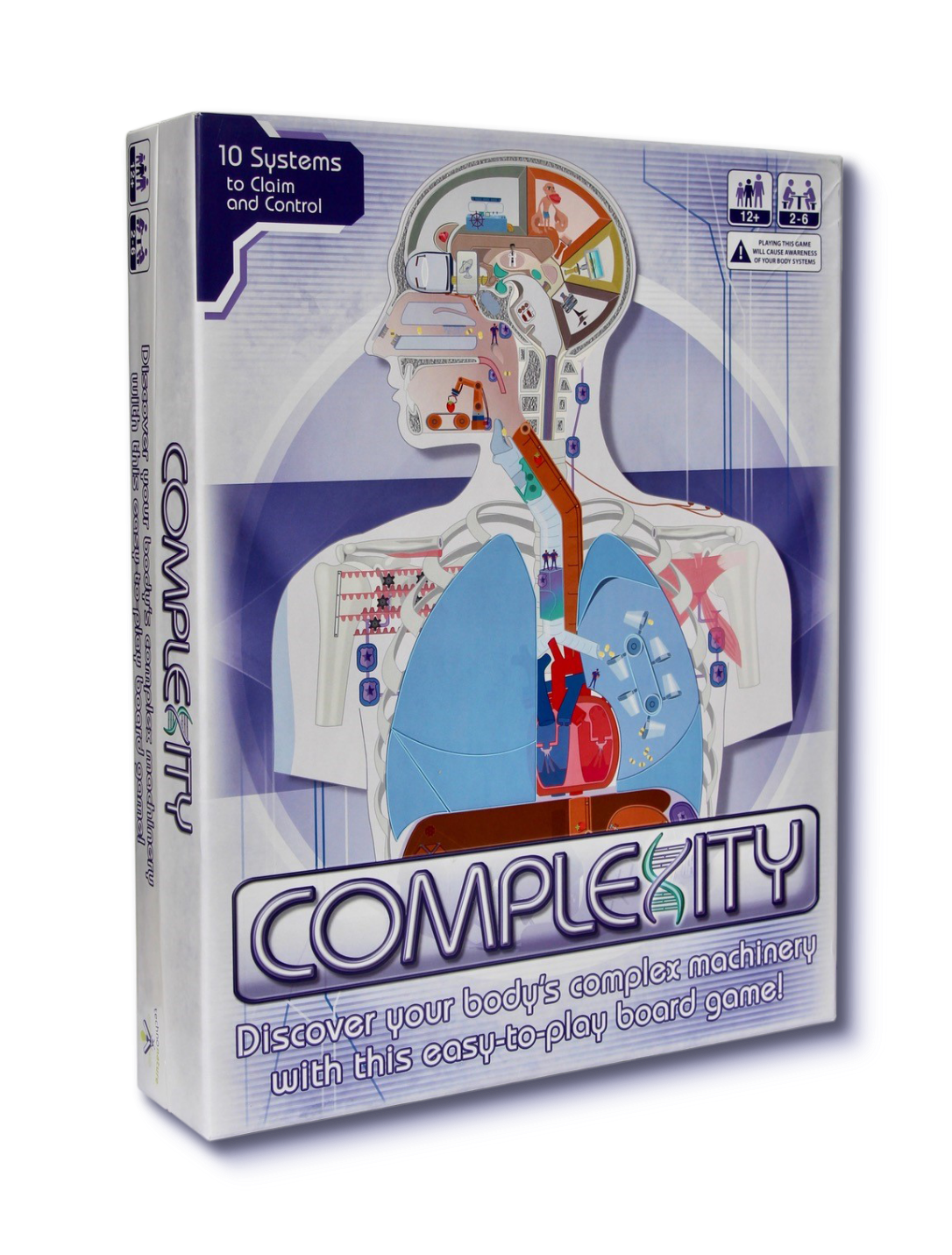 Complexity
Ages: 12 and up
Price: $61.75
Type: Game
By
TechnoNature
Description
Manage your body machinery in the ultimate health quest on a deserted tropical island.

COMPLEXITY is an educational board game that offers an unique window into the fascinating machinery of life. Though the subject matter may be challenging, the gameplay is easy and engaging. Color-coded body systems, mnemonic clues, physical challenges, and thought-provoking questions all contribute to an unforgettable and fun-filled journey.

While winning is a delightful reward, the real prize is a deeper understanding of how your incredible body functions. This is essential considering we receive only one body during our lifetime. Who knows, this board game may just inspire you to make wiser choices regarding your diet, fitness, and mental health. But regardless of whether you need some inspiration or plan to become a doctor, grand adventure awaits when you embark on the curious health quest called COMPLEXITY.

Review Highlights:
Complexity is a fantastic way to learn about the human anatomy. Players learn the 10 body systems and how they function in a fun and exciting way. If you homeschool your kids, or have multiple copies for a single classroom, your health and anatomy class is covered! My 6th grader and I learned so much during the game! It was actually quite challenging for him, yet he stayed engaged most of the time. I really like how it was set on a kind of "Survivor" like platform while at the same time addressing multiple learning modalities.
We learned about the body and it's functions in a really fun way! The theme of the game really fired up their imaginations and helped my kids stay engrossed in the content. It made the material more meaningful and memorable. I liked how well the game was made and how simple the game is set up.
Buy this product at:
As an Amazon Associate we earn from qualifying purchases.