Academics' Choice Award™ Winner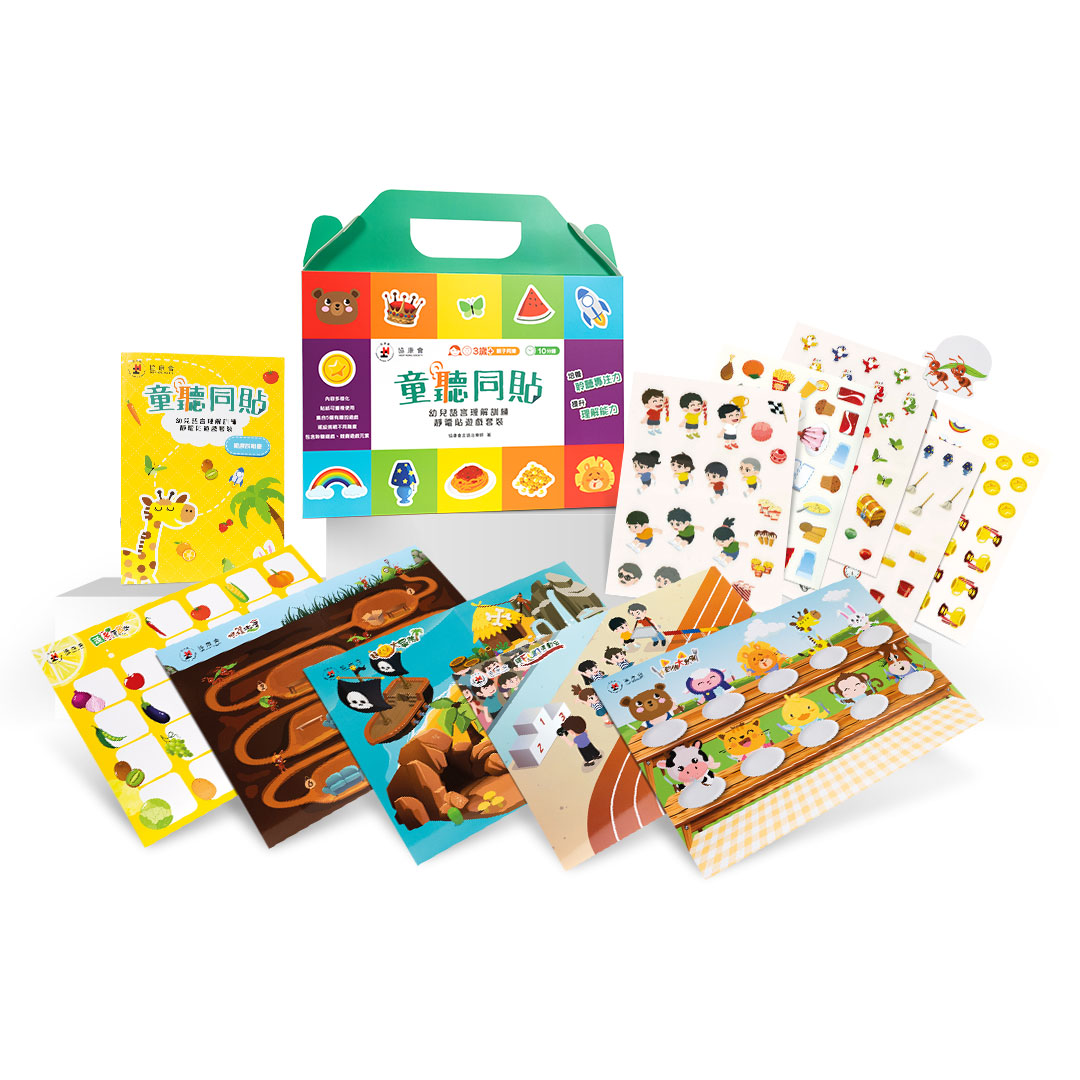 From Listening to Placing Stickers: A Sticker Game Set for Fostering Language Development in Young Children
Ages: 3 - 5
Price: $50.99 USD
Type: Game
By
Heep Hong Society
Description
Get pre-school children ready for receptive language skills with this educational sticker game set designed by experienced speech therapists in Hong Kong. The sticker game set features 5 adventurous scenes and 150 reusable stickers.

In this game set, kids learn about vocabularies including foods, animals, actions, numerals, locatives and so on, which might also be used in their daily life. After listening to adults' instructions that consist of different lexicons and types of sentences, children select and/or place the stickers accordingly. The games get more difficult as the players progress, testing players' comprehension skills. Apart from improving listening skills, children might also practice hand coordination as they peel and place the stickers, and practice visual scanning as they search for the target sticker from a crowded sheet of stickers.

Crafted to help parents promote children's language development at home in a fun way, the games features interesting scenes and colourful stickers. The varied content will appeal to kids which, in turn, will help them become more willing to stay focused and learn. Isn't it a great way to keep children off screens? The bonus part? Parents get to establish bonding with their kids during the quality time!

Review Highlights:
How to upgrade your child's sticker collection? Get them reusable stickers! This set is so fun. We love the different backgrounds this package comes with that bring the stickers to life. There's over 100 stickers - cute animals, numbers, food and more. It feels like a page out of a book, and as your child places stickers on the background, you can make a story out of it. It's a great educational activity that I can do with my daughters or that they can play with together.
Children will get lots of use out of these reusable stickers. They can play with over and over again. Then, just rinse them off and let them dry to keep the fun going! This sticker kit was developed by speech therapists with the goal in mind to expand children's comprehension ability, listening skills, and hand-eye coordination. This is a great sticker educational activity for the preschool kids.
This is a very colorful and attractive game for preschool age kids. There are 150 reusable stickers from various vocabulary groups, such as foods, animals, numbers and others. The 5 scene cards are engaging and fun. The stickers are easy to manipulate and use time and again.
I love that these are reusable stickers so the product is not a waste like other stickers.
Children practice hand-eye coordination, comprehension skills, listening, observation, following instructions and more.
Buy this product at:
As an Amazon Associate we earn from qualifying purchases.