Academics' Choice Award™ Winner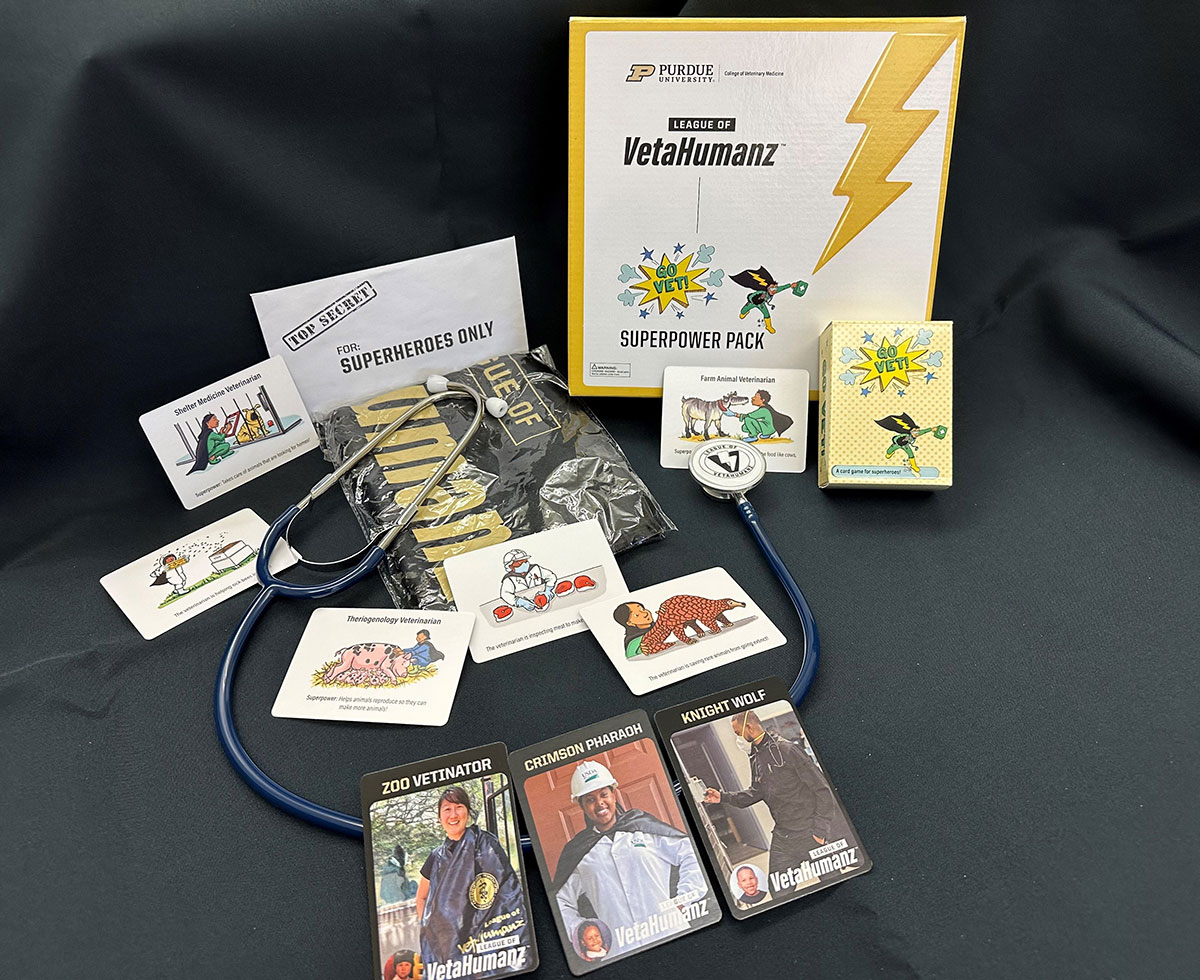 Go Vet! SuperPower Pack
Ages: 6 and up
Price: $0.00
Type: Game
By
Purdue University College of Veterinary Medicine
Description
SuperPower Packs are self-guided, educational experiences for kids lacking access to in-person veterinary role models. Each SuperPower Pack contains an activity to help kids engage in veterinary careers by taking on the persona of a veterinary superhero. The Go Vet! SuperPower Pack helps kids learn about many kinds of veterinarians and the wonderful things they do to help people and their animals! Playing cards depict a kind of veterinarian or a veterinarian in action. Kids take turns Going Vet by picking a card and then drawing, talking, making noises, and acting out clues to help the other players guess the type of vet or what the vet is doing who is pictured on the card. Thanks to support from NIH NIGMS SEPA and our sponsors we have given thousands of SuperPower Packs to under-resourced children who are participating in our programs.


Review Highlights:
This is a fun, creatively designed game! We liked the stethescope and vet cape that came with the game - the kids really love that to wear while playing the card game.
I liked the supplies they included with the game. Those were a fun touch and added more to the experience of pretending to be the different vet cards. The vet trading cards was fun, too! Trading cards are so popular with this age group. Overall, it's a fun game to practice reading and counting skills, and learn about careers in veterinary science and animals.
Skills practiced were reading, counting, problem solving, communication skills, and working together.
Buy this product at:
As an Amazon Associate we earn from qualifying purchases.