Academics' Choice Award™ Winner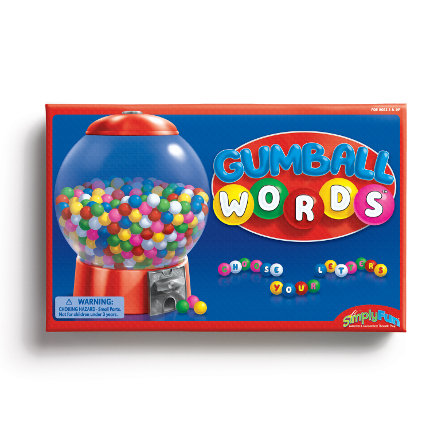 Gumball Words
Ages: 8 and up
Price: $34.00
Type: Game
By
SimplyFun
Description
Players move around the game board by following the directions found on the letter tiles, and collect those tiles as they go. The player who uses those letter tiles to build the best words wins. For ages 8 and up and builds spelling and vocabulary skills.


Review Highlights:
Players practice following directions, taking turns, making critical decisions on the best route to take (being able to predict possible outcomes), spelling, making various patterns with letters to achieve the highest score possible, and math to calculate scored points.
LOVE that the letter pieces were magnetic. That is great for a child's game where the board can be bumped and the pieces moved. The game board and letter tiles are colorful. The scoreboard encourages spelling of larger, more challenging words to get a higher score.
Buy this product at:
As an Amazon Associate we earn from qualifying purchases.