Academics' Choice Award™ Winner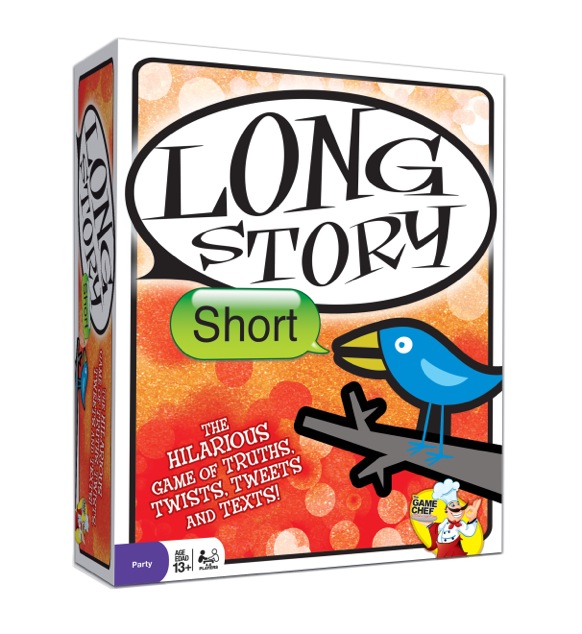 Long Story Short
Ages: 13 and up
Price: $24.99
Type: Game
By
The Game Chef
Description
Long Story Short is a hit party game that mixes social media with the time-tested fun of storytelling. Each round, the Storyteller shares an experience or story with the group using the fun story starters. The storyteller tells a story that is either true or false. Players then make the long story short by creating a headline, drawing a picture, writing a text, or crafting a tweet for the story told. Players compete for the best short story. Long Story Short will have everyone ROTFL for hours. LOL!
Review Highlights:
My kids had fun playing. My children are 13 and younger. Because my children do not have smart phones, they had to learn text lingo and what a tweet was. However, we still had a good time even with the younger ones. It did help develop spelling skills and how to write a headline. After we finished, my children were asking when we could play it again. Some rounds had us cracking up. Fun party game.
Buy this product at:
As an Amazon Associate we earn from qualifying purchases.