Academics' Choice Award™ Winner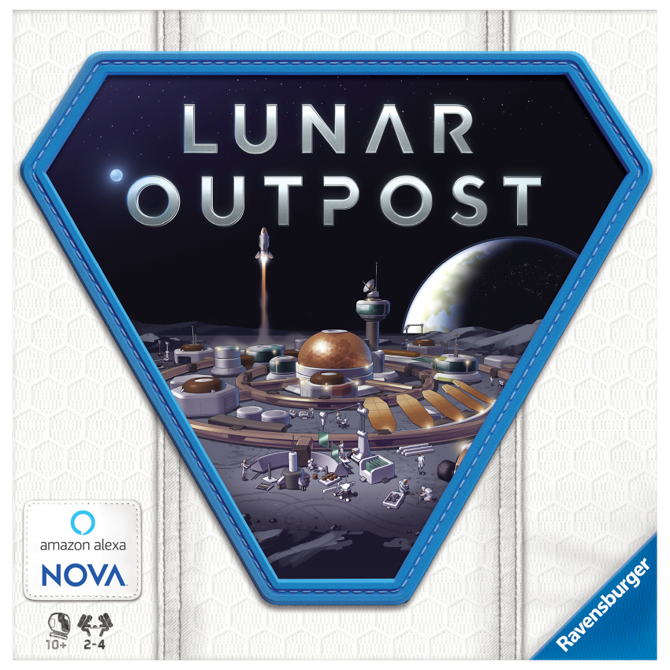 Lunar Outpost
Ages: 10 and up
Price: $34.99
Type: Game
By
Ravensburger
Description
Build an outpost on the moon in Lunar Outpost, a cooperative game in which players take on the role of pioneering astronauts building a base on the moon! Use Alexa as Mission Control or play offline using a deck of event cards. This cooperative board game was developed in collaboration with NOVA and NASA Astronaut Dan Tani.


Review Highlights:
The game is challenging and interesting, with new varieties of challenge in each round of game-play. It is excellent for family play as it allows for supportive play for a wide variety of ages and skill levels. It helps players develop many real-world skills. With support and interest it could probably be played by motivated 8 year olds.
This is an excellent game. It is based on cooperative learning which is an essential element of the game play. It comes in a sturdy and attractive box that serves as a durable storage container. I love that it has a cool option for assisted play by Alexa!
The game is based on cooperation in all aspects of game play, involving analysis, judgement, decision-making, and game action. It also teaches about aspects of being an astronaut and about the complexities of a variety of space missions.
Buy this product at:
As an Amazon Associate we earn from qualifying purchases.