Academics' Choice Award™ Winner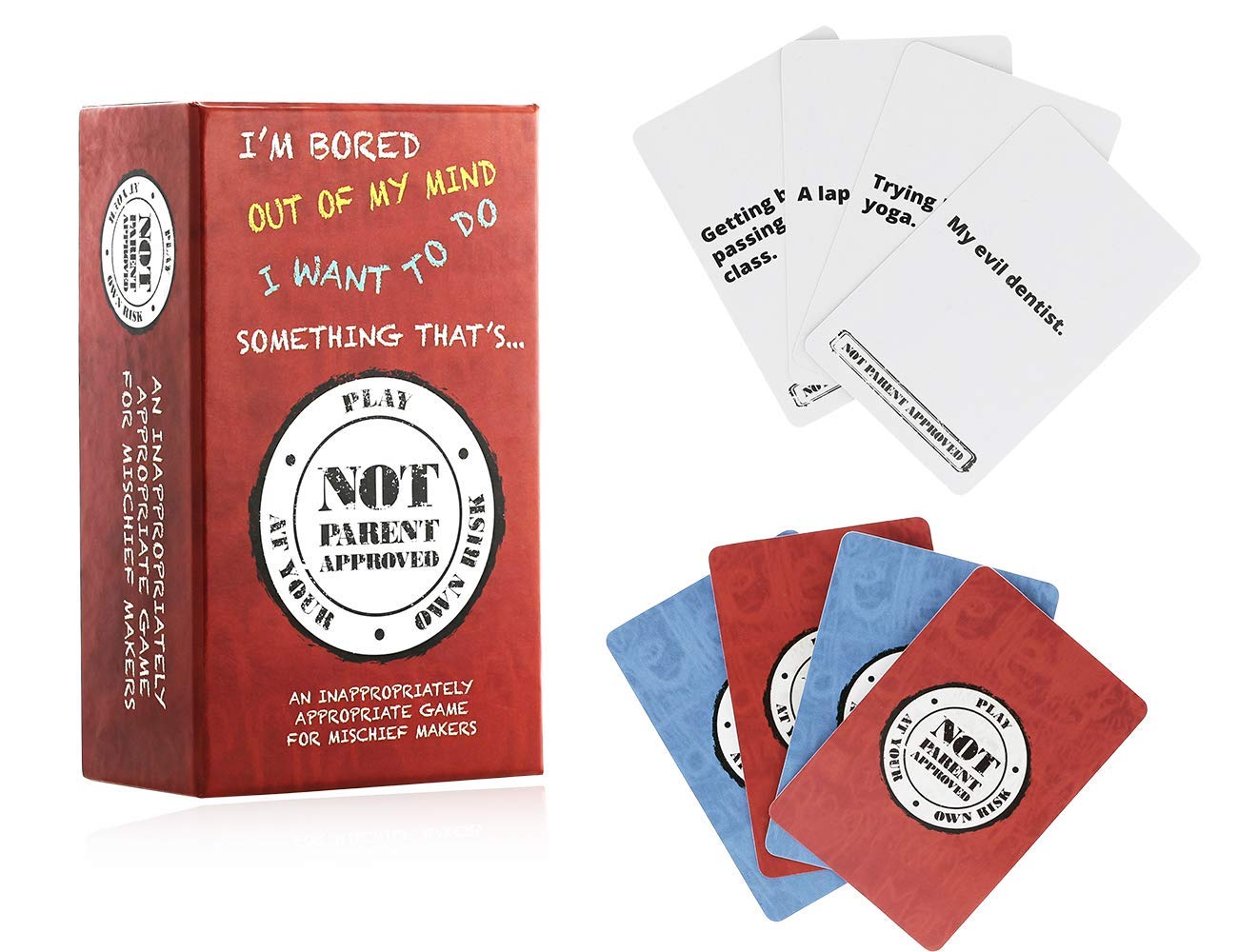 Not Parent Approved
Ages: 8 and up
Price: $24.99
Type: Game
By
Not Parent Approved
Description
Parents now have permission to let kids behave inappropriately with the hilarious family card game Not Parent Approved. While unexpected burps and farts can be considered bad manners, they do create laughter, hence the basis of this unconventional Family Night of fun. The 455 cards (105 questions and 350 answers) involve cultural references from Taylor Swift to wedgies. Best of all, it's offline requiring no plugs, cords, earbuds or charging. Kids must look at each other and interact in conversation. Imagine that!


Review Highlights:
Not Parent Approved provides opportunity to learn more about others socially as well as basic game play skills (literacy, language, listening, reasoning).
It's an often humorous way of developing social and emotional intelligence.
Not Parent Approved is a fun game for some laughter and together time with friends or family.
Not Parent Approved has elements of being culturally inappropriate depending on the ages of the children playing and the culture of your family/friends, so you may need to edit/remove some of the cards for the culture of your family.
Being able to laugh and be silly is an important element for Not Parent Approved game play.
Buy this product at:
As an Amazon Associate we earn from qualifying purchases.