Academics' Choice Award™ Winner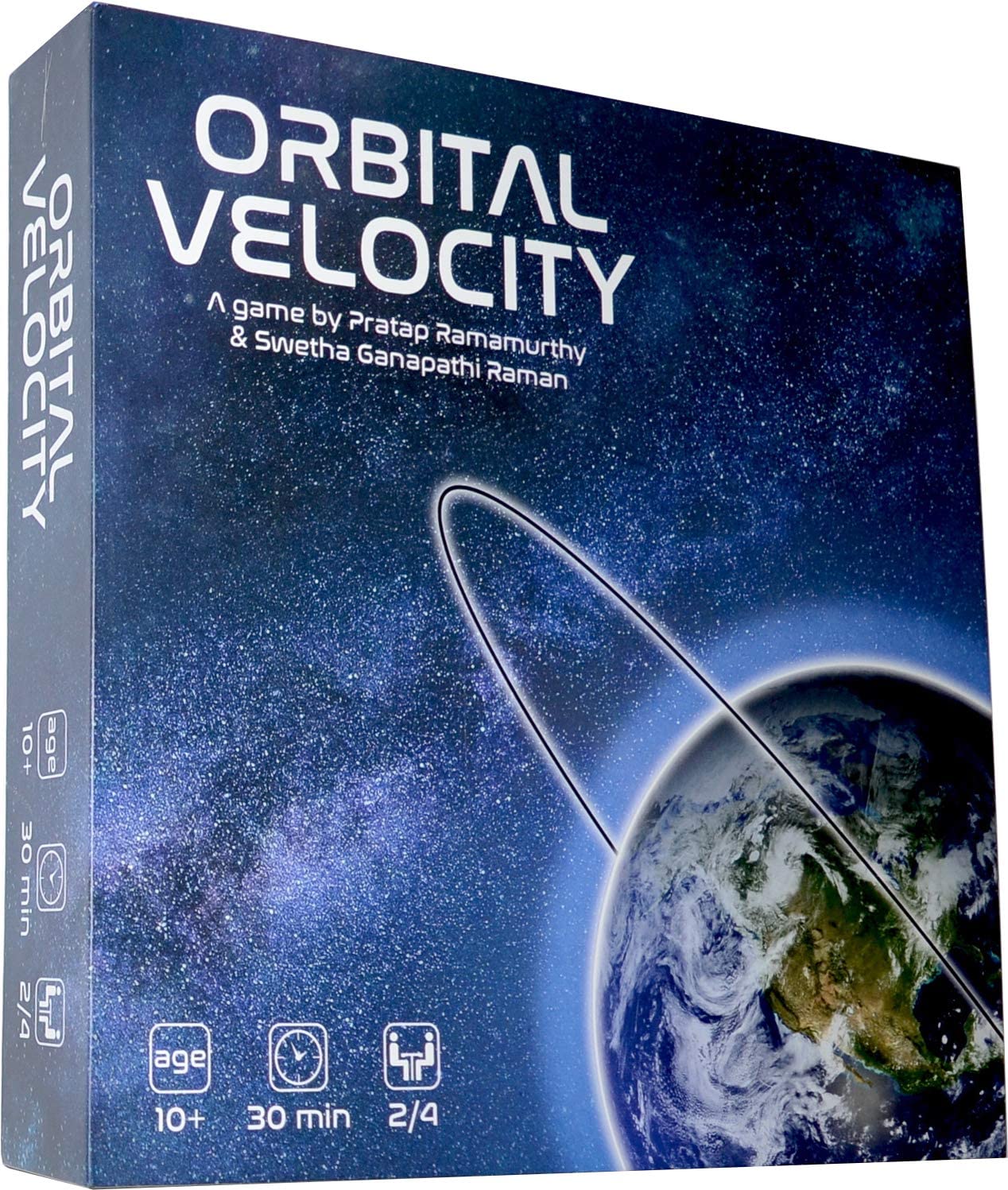 Orbital Velocity
Ages: 10 and up
Price: $19.99
Type: Game, Board Game
By
Orbital Velocity Games Inc.
Description
Orbital Velocity is a 2 or 4 player board game that plays in about 30 minutes for players ages 10+. You can learn to play and set up in just a few mins. In this game, you are a rocket scientist, jointly operating with others to deploy satellites into orbits. While you play you realize how much fun Math and Science are. In this game, you use arithmetic, primes, probabilities, combinatorials, and memory. In addition to exploring orbital physics, you can learn Artificial Intelligence, where you can create your own AI to play this game (details in the website).


Review Highlights:
Orbital Velocity is a board game for ages ten and up. Players become a rocket scientist, working with each other to place satellites into their orbits based on numerical strategy using addition, subtraction, multiplication, and more, as well as probability. This game can be played with two to four players and takes about thirty minutes from start to finish. Combining science and math lovers with board game enthusiasts, Orbital Velocity is a great space game that creates fun for the whole family!
Strategy, social skills, communication, math (addition, subtraction, multiplication, probability), and collaboration were practiced during this game. Science and physics concepts are also introduced. The create your own Artificial Intelligence (AI) aspect is awesome!
I liked that this game requires strategy and some luck with the challenge of limited communication in order to avoid revealing information to the other team.
Buy this product at:
As an Amazon Associate we earn from qualifying purchases.