Academics' Choice Award™ Winner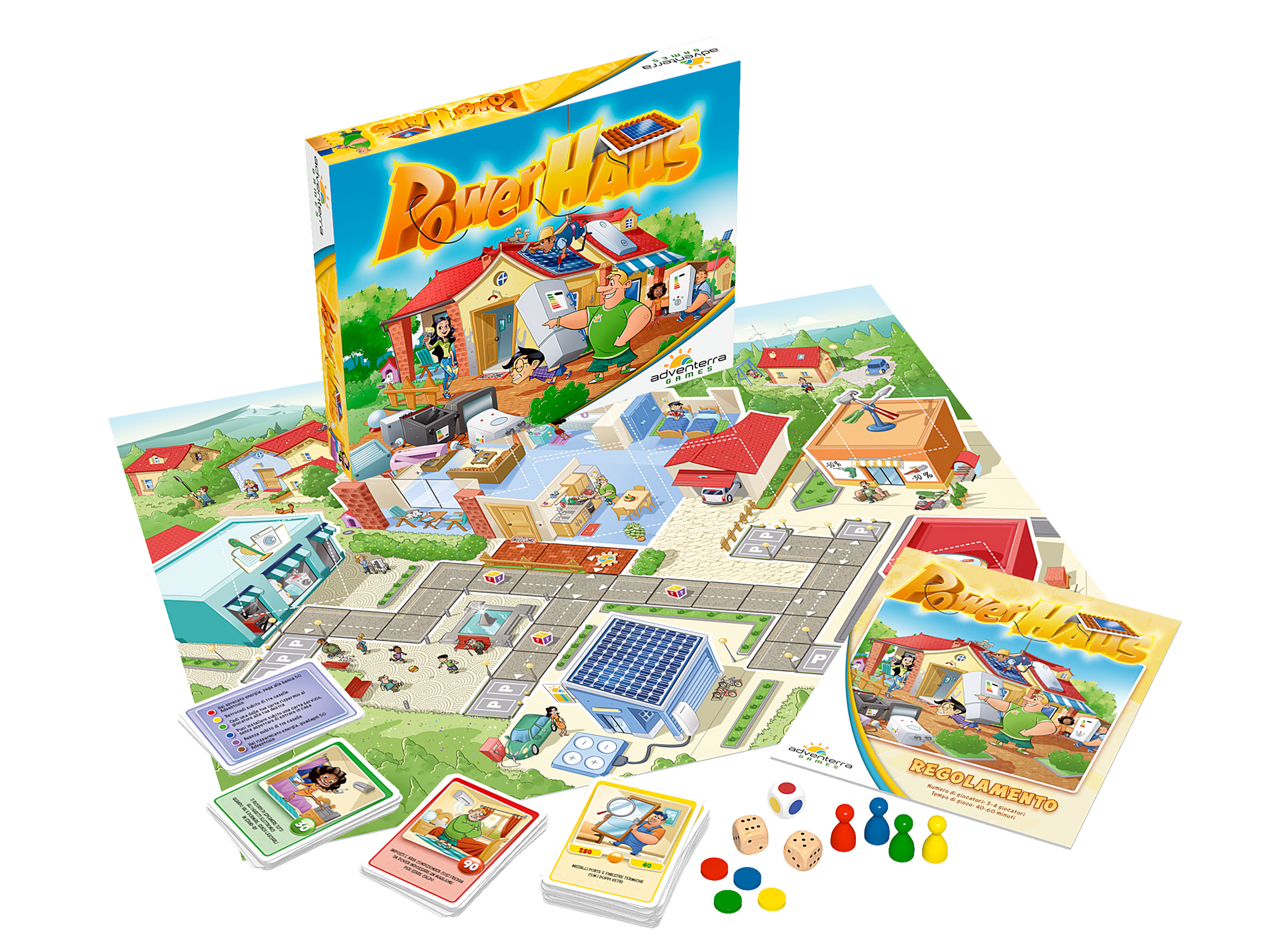 PowerHaus
Ages: 7 and up
Price: $24.95
Type: Game
By
Adventerra Games
Description
This game teaches kids they have real power to fight climate change! Players are housemates trying to reduce utility bills with energy-saving habits. As you move through the game, decide which investments in technologies are better for your wallet and the world. Components: game board, 67 game cards, 4 tokens, 4 disks, 3 dice, banknotes, and illustrated rules. Made for 3 to 4 players. Set aside an hour and learn how to save lots of energy and reduce your home electric bills.

Review Highlights:
This is the perfect way to introduce energy conservation to young children. Powerhaus is a fun game that can be played with family and/or friends and it takes about an hour. We used the game to sign off on our homeschool obligation of covering planetary studies. I think after playing it a couple times the kids have begun to think more about what they do to waste energy everyday. One of my sons even remembered to turn off the bathroom light last night!
The game teaches basic math, logic, critical thinking, energy efficiency / conservation, and cost-savings. We believe in this game 110%. All kids should play this game! It is such a simple way to learn more about what you can do to save energy.
The game offers a fun way for kids to learn about reducing energy use. The PowerHaus game is fun for the family to play together and an easy way to teach your kids how to reduce their energy consumption and environmental footprints.
Buy this product at:
As an Amazon Associate we earn from qualifying purchases.