Academics' Choice Award™ Winner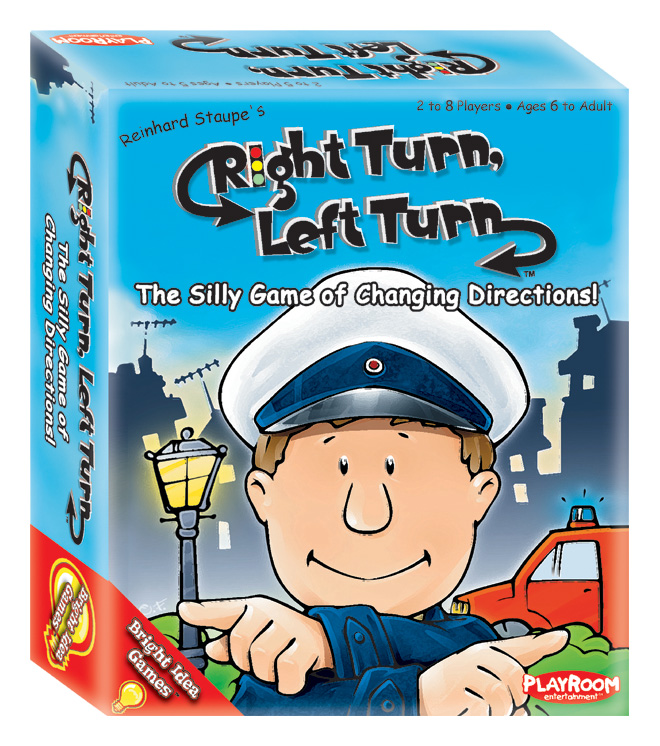 Right Turn, Left Turn
Ages: 6 and up
Price: $10.00
Type: Game
By
Playroom Entertainment
Description
Right Turn, Left Turn challenges and tests players' directional awareness and critical thinking skills. Each round, players receive a new Direction Card which changes the perspective of the game, encouraging a critical thought process to identify the correct direction the officer is facing, leading them to the winning symbol.





Review Highlights:
Right Turn, Left Turn is simple yet powerful game that teaches visual-spatial awareness, and directionality. Players practice matching and differentiating left from right based on various perspectives.
I like that it focused on directional words. Right and left is a very difficult skill to learn as a young child and this was a great way to practice this skill. It's a great game for those who need to learn right vs. left.
Players learn/practice positional words, left/right, critical thinking, listening skills, visual-spatial skills, and following directions. Players thoroughly practice applying the concept of right vs. left with the help of colorful illustrations.
Players must use quick thinking as they look at a card with a set of directions that they must follow to determine which officer the card goes with. The player that figures out the answer first wins the card. The player who wins 6 Direction cards first is the winner! The game helps teach children right and left, counting, and symbols (ambulance, stop sign, tree, bike, street lamp). All of these 3 directions are part of the Direction card. I like that the play time is only about 10 minutes in length. It challenges young minds.
This game could be very helpful for adults with cognitive development issues due to brain injury.
Buy this product at:
As an Amazon Associate we earn from qualifying purchases.