Academics' Choice Award™ Winner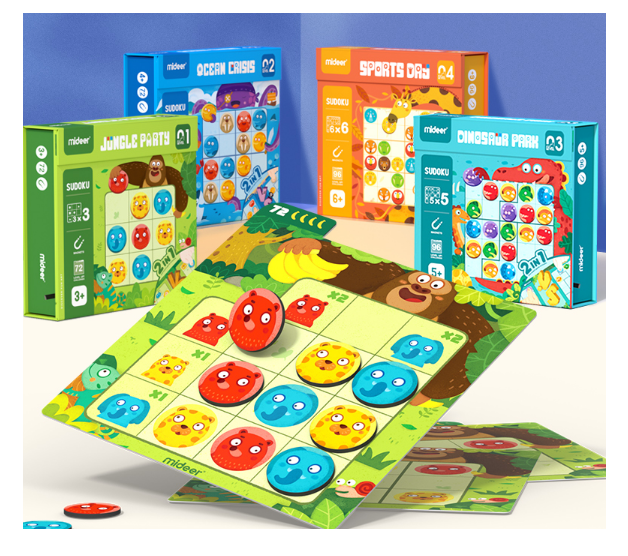 Scalable Sudoku
Ages: 3 and up
Price: $13.99 USD
Type: Game
By
Ningbo Mideer Network Technology Co LTD
Description
The advanced Sudoku method gradually cultivates children's mathematical ability and logical thinking. From the third house to the sixth house, the difficulty levels are progressive, and the scientific advanced system makes breakthroughs step by step, gradually improving the baby's sense of number.

There are 8 ways to play Sudoku, which can open your baby's mind and enrich your child's game experience. You can play alone or double PK.

Immersive scene theme design, children can't get tired of playing for a long time.


Review Highlights:
These Scalable Sudoku games are well made and a great introduction to the game of sudoku for kids. They are colorful and pleasing to the eye and kept my kids attention.
These games let you choose different levels of difficulty, adding more of a challenge as you go. The pieces were fun animals, making the sudoku game more appealing to kids. There are different ways to play, resulting in hours of fun.
These games taught kids the game of sudoku, which helps with math, puzzles, and logic.
Buy this product at:
As an Amazon Associate we earn from qualifying purchases.