Academics' Choice Award™ Winner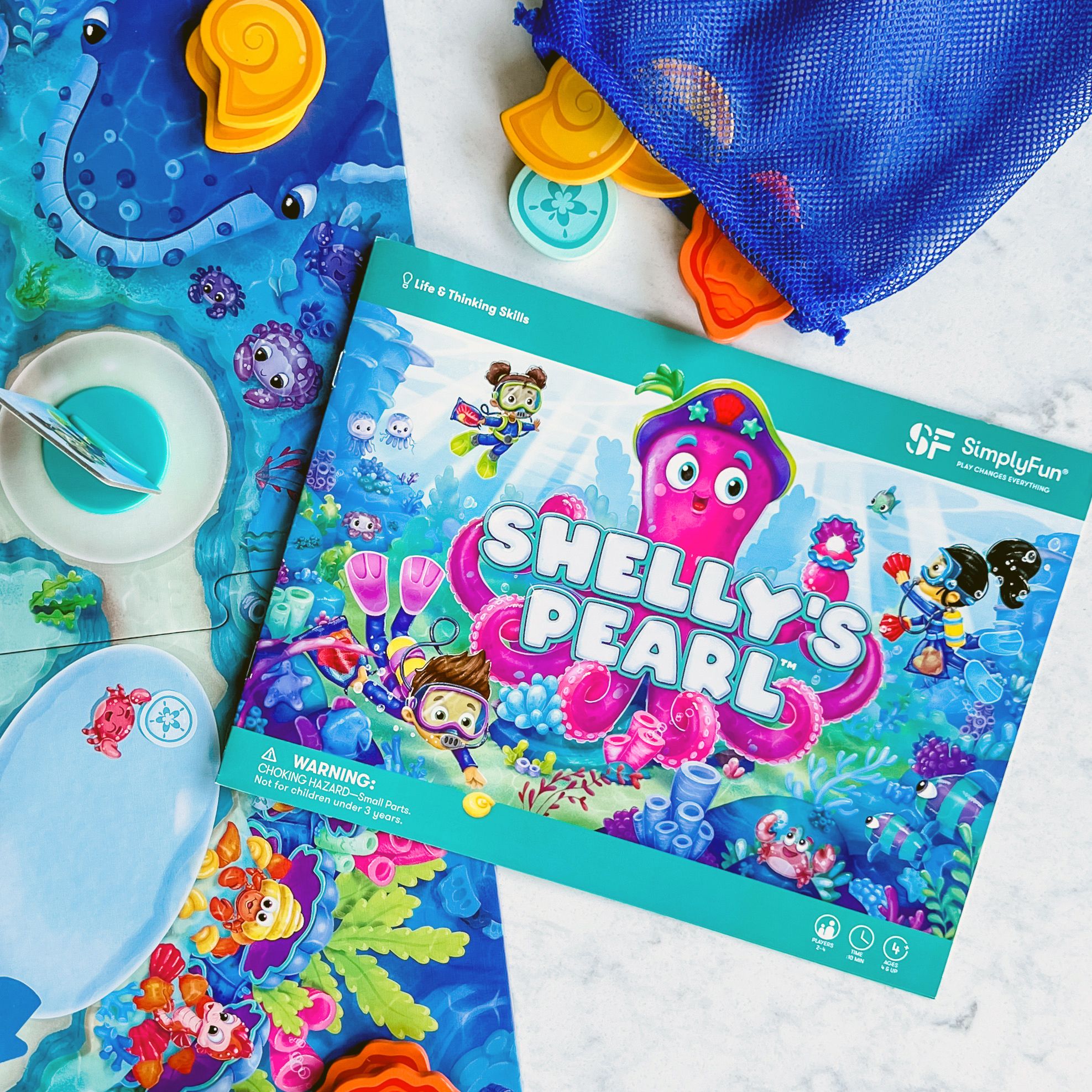 Shelly's Pearl
Ages: 4 and up
Price: $38.00
Type: Game
By
SimplyFun
Description
Enjoy exploring the ocean floor with your dive team collecting colorful shells to trade with Shelly the octopus in Shelly's Pearl! This early learning Life & Thinking Skills game is intended for ages 4 and up and helps young players achieve goals and practice strategy while building fine motor skills. Play Shelly's Pearl with 2-4 players in as little as 10 minutes.

Shelly the octopus uses "they/them" pronouns. Shelly's personal pronouns are shared only in the instruction booklet. The game does not utilize pronouns in the gameplay but does provide the opportunity to discuss personal pronouns if desired.



Review Highlights:
Shelly's Pearl is a fun, engaging, cooperative game that introduces the skills of math (beginning algebra), critical thinking, and reasoning. My kids (9 and 12) enjoyed the idea of collecting shells and using strategy to build a bank of shells that lead to larger rewards (the prize shell). We were able to work in some alegebraic expressions during the game, too!
The game is colorful, easy to keep organized, and very durable. I was impressed with the thickness of the board and playing pieces that would be great for smaller hands. My daughter who loves all things ocean and seashells loved the colorful characters and the immersive underwater experience.
It's a fun game for a family game night that encourages more cooperation and less competition. This game would be a great family gift for the holidays or family vacation as more families are drawn to the idea of screen-free togetherness.
The game is colorful, easy to start, and keeps the emphasis on cooperative play, not just competition or winning.
Children practice critical thinking, cooperative play, math (counting, equivalence), strategy, decision-making, trading, and more.
Buy this product at:
As an Amazon Associate we earn from qualifying purchases.