Academics' Choice Award™ Winner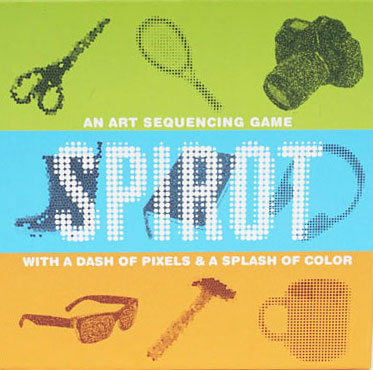 Spirot Game
Ages: 6 and up
Price: $15.99
Type: Game
By
Funnybone Toys
Description
An art sequencing game with a dash of pixels and a splash of color!




Review Highlights:
It is a unique game. I have seen no other game involving pixels. It helps players develop thinking skills such as visual discrimination, logical thinking, analyzing and planning skills, along with strategic thinking.
Spirot is an innovative card game that once you get the hang of it, you'll be hooked. The format and rules of the game are unique, and they make you think in ways of colors, objects, textures, and order. The product is packaged beautifully. The size and material of the outside box and cards inside are of the highest quality. The color scheme and branding is brilliant.
We watched the video for directions and although we had to watch it two or three times (the woman spoke rather quickly) we were able to get up in running in 10 minutes. We were also able to refer to the rules in the mini rule book and the back side of the box. I'd recommend this game for the artsy or strategical thinking child or adult. The cards would be a great addition to a classroom for students that have completed their work and need an additional activity to work on.
Buy this product at:
As an Amazon Associate we earn from qualifying purchases.