Academics' Choice Award™ Winner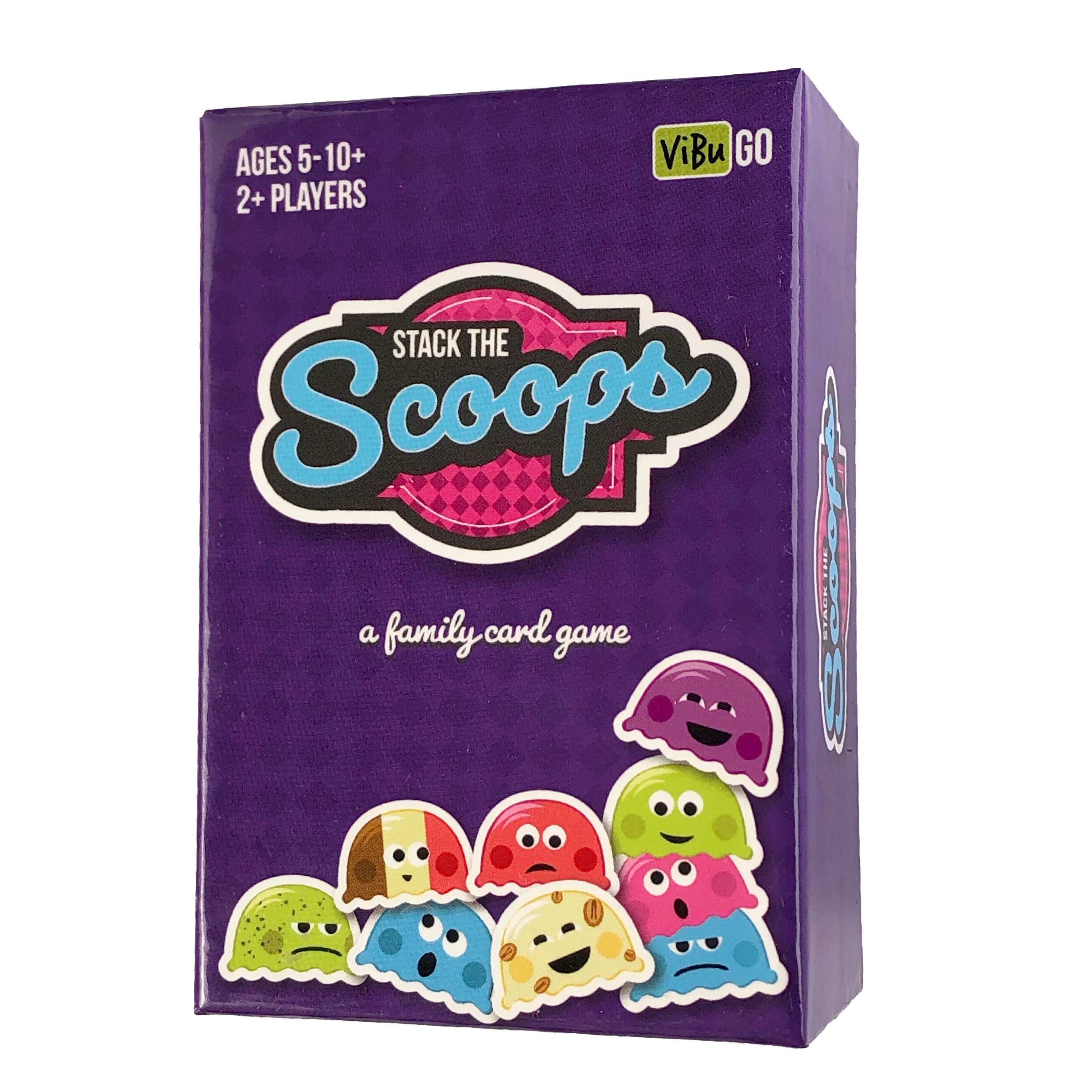 Stack The Scoops
Ages: 5 - 10
Price: $24.99
Type: Game
By
ViBuGo
Description
Stack The Scoops is an ice-cream themed card game for families with kids aged 5-10. Players collect points by matching sets of base cards, scoop cards, and topping cards. Players can double or triple their score with double or triple scoop cards.

Game play is simple enough for young kids to learn, yet still engaging to play for older kids. Stack The Scoops is the perfect way to help kids practice basic math skills while enjoying family time.




Review Highlights:
Stack The Scoops is easy to understand, the game play is fast, and kids will want to play it again and again. It makes counting, adding, and multiplying numbers fun and relatable for little ones. It's a simple yet powerful family time learning game.
Stack the Scoops is a fun family game. It's easy to play with no reading required. There is really nothing I disliked about the game other than wanting more cards, but there is an expansion coming out!
Children practice basic math skills including addition and multiplication, probability, strategic thinking, matching, and sorting.
Fair Warning: your kids will want to eat ice cream after playing!
Buy this product at:
As an Amazon Associate we earn from qualifying purchases.