Academics' Choice Award™ Winner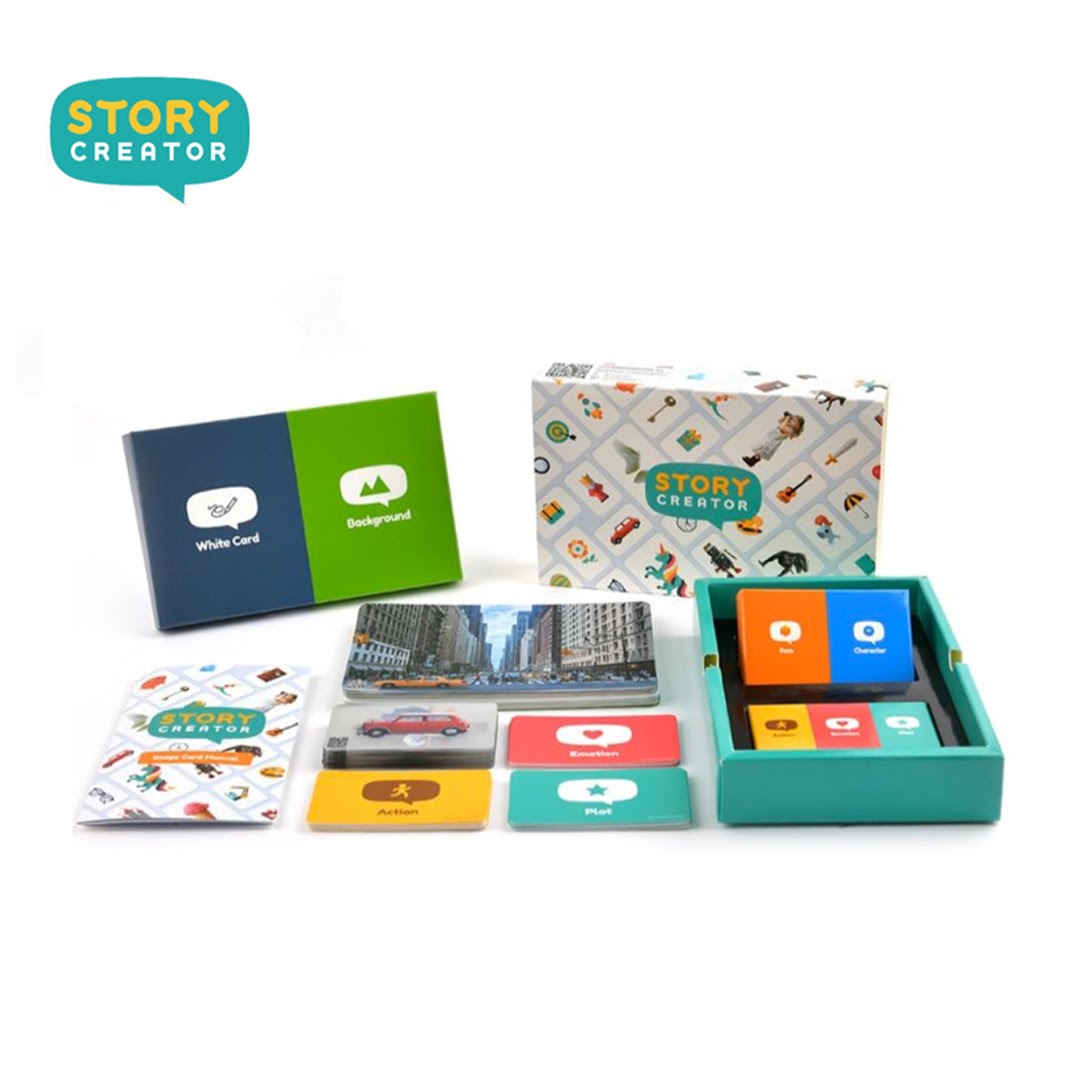 Story Creator
Ages: 3 and up
Price: $29.00
Type: Game, Website, Arts & Crafts
By
SAM corporation
Description
A board game specially made for children's creativity! Story Creator will boost a child's imagination and help to make a unique, one-of-a-kind story. Simply have the kids pick a card from the plot, background, character, item, action, and emotion, and have them create a story according to the cards they have picked out. The board game was developed in the form of a transparent card to help learners with their imaginations. Overall, it's a fun and easy way to learn and become a creative thinker! It is a story creation board game that helps learners think in context by combining and converging object information such as characters, backgrounds, and events.


Review Highlights:
There are so many options with this game. My students can create their own story, or enter "challenge mode" to make a story with limited options to become an expert story maker. There are background cards that can be layered with different story cards with characters and objects. There are plot cards, emotion cards, and even blank white cards that children can use for even more creative freedom. This can be used individually, or in groups where children can use teamwork to create magical stories. All of the cards make the story-telling capabilities endless!
I like how easy StoryCreator is to use with children. Note: in the website version simply visit the Settings in the bottom right corner to change the language from Korean to English. When you sign up, there is step-by-step instructions to create your story. You start by choosing a thumbnail, story title, description, genre, and if you want it private or able to be shared. Next, there are different cards that help you create the setting of your story, such as the time and location this story is taking place, who the main characters are, plots like adventure, friendship, detective, science fiction, sadness, magic, and more. Super fun way for kids to express themselves and their ideas.
Students learn about story structure. The packaging was appealing and the cards it contained were beautiful.
Buy this product at:
As an Amazon Associate we earn from qualifying purchases.