Academics' Choice Award™ Winner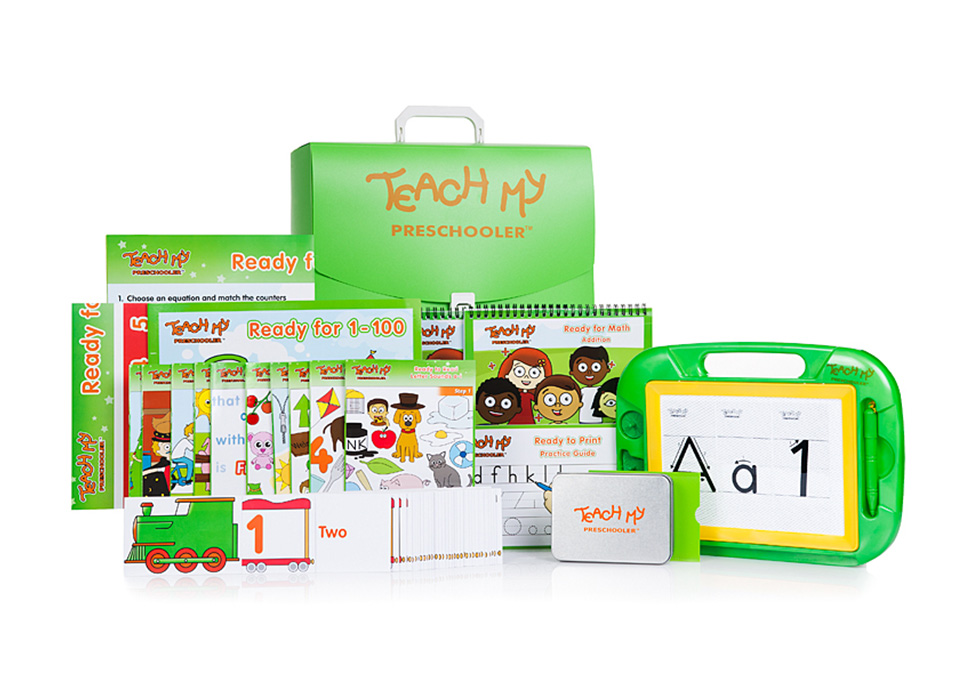 Teach My Preschooler Learning Kit
Ages: 3 and up
Price: $39.99
Type: Game
By
Teach My Toddler Inc.
Description
Teach My Preschooler is the multi award-winning all-in-one learning kit for preschoolers age 3 years+. Requiring no screens, the kit has everything for teaching preschoolers the basics. Teach My Preschooler is divided into four sections: Reading, Printing, Numbers to 100, Adding and Subtracting. Developed with education consultant, Judith Rowlands, M Ed., Teach My Preschooler is designed to give preschoolers a head start, develop fine motor skills, encourage parent/child interaction and increase school readiness skills.

Review Highlights:
The Teach My Preschooler set is designed to make teaching early learning skills accessible to all parents. Reading, writing, math, and kindergarten readiness are the focus. The provided instruction sheets lead moms and dads through the uses for the included games, posters, readers, and learning tools. As a homeschooling mom, I've used a good number of early learning sets. This one offered a wider variety of activities, more instruction, and fewer "fillers" than many at a similar price point.
The variety here was refreshing. I really enjoyed using the simple readers with my learners; they were colorful, engaging, and had a repeat readability that is often lacking in such primers. My preschooler also loved the printing tool. I've never seen anything quite like it! I also really loved the package overall; having all materials in a single tote, separated for use, is genius!
This product is perfect for getting your little one ready for school as it teaches a handful of necessarily skills such as: reading, printing, numbers to 100, adding and subtracting. I personally loved that kids could trace / write.
Buy this product at:
As an Amazon Associate we earn from qualifying purchases.