Academics' Choice Award™ Winner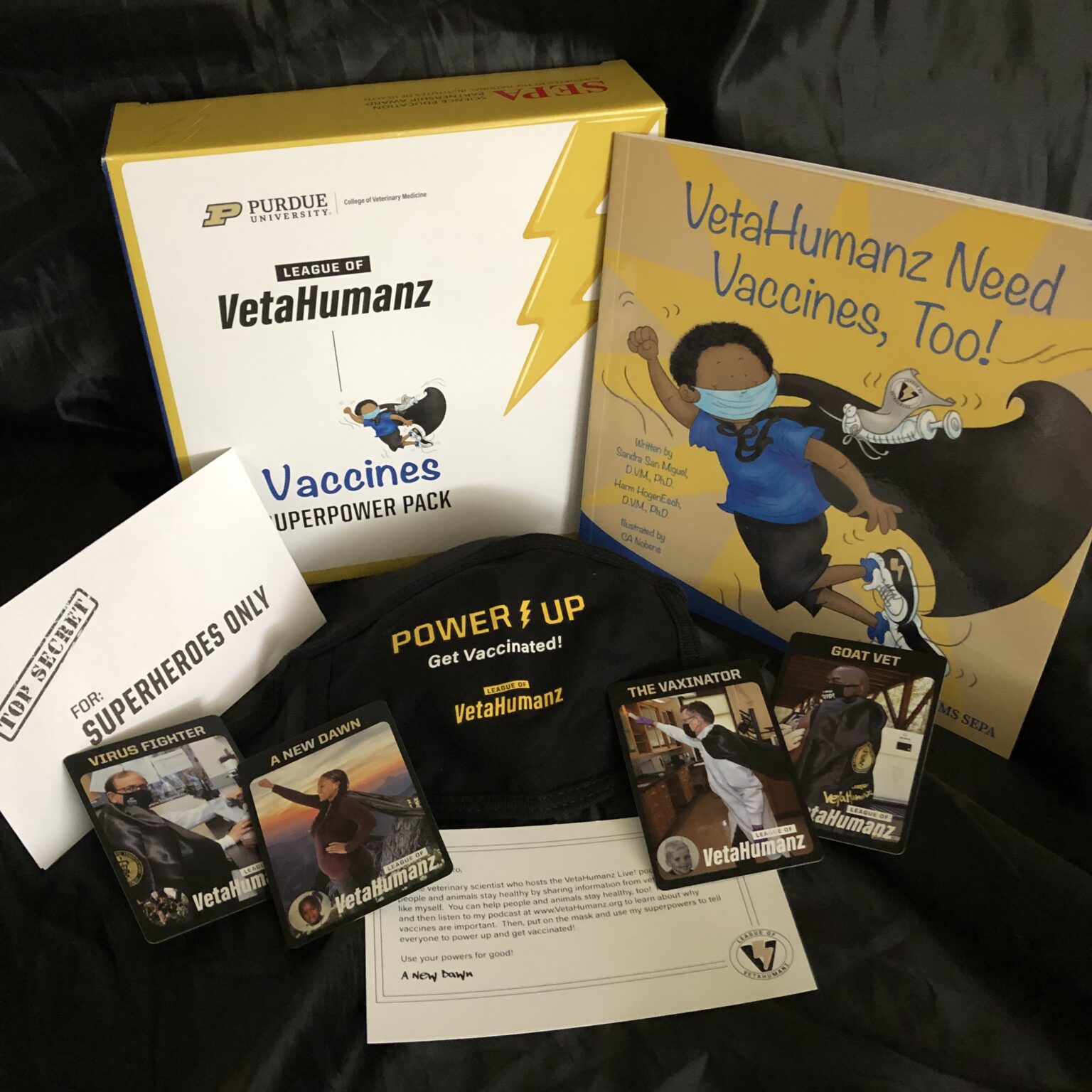 Vaccines SuperPower Pack
Ages: 6 and up
Price: $0.00
Type: Game, Book
By
Purdue University College of Veterinary Medicine
Description
SuperPower Packs are self-guided, educational experiences for kids lacking access to in-person veterinary role models. Each SuperPower Pack contains an activity to help kids engage in veterinary careers by taking on the persona of a veterinary superhero. The Vaccines SuperPower Pack, helps kids learn about how vaccines give people and their animals superpowers to fight germs. Thanks to support from NIH and our sponsors, we will give thousands of SuperPower Packs to under-resourced children who are participating in our programs.


Review Highlights:
Complete with a card game, mask, and book, the Vaccines SuperPower Pack has been an awesome way to teach my curious kids about what vaccines are in a way they'd understand. They were little when the pandemic began and couldn't quite comprehend everything a couple of years ago, but now that they're a little bit older they have more questions. Not only do they understand themselves now how vaccines work in our bodies and the role of masks, but they are able to verbalize to their friends and each other about the subject too. Thanks Purdue University!
Chilren learn about the science behind vaccines while practice reading and comprehension skills.
Buy this product at:
As an Amazon Associate we earn from qualifying purchases.