Academics' Choice Award™ Winner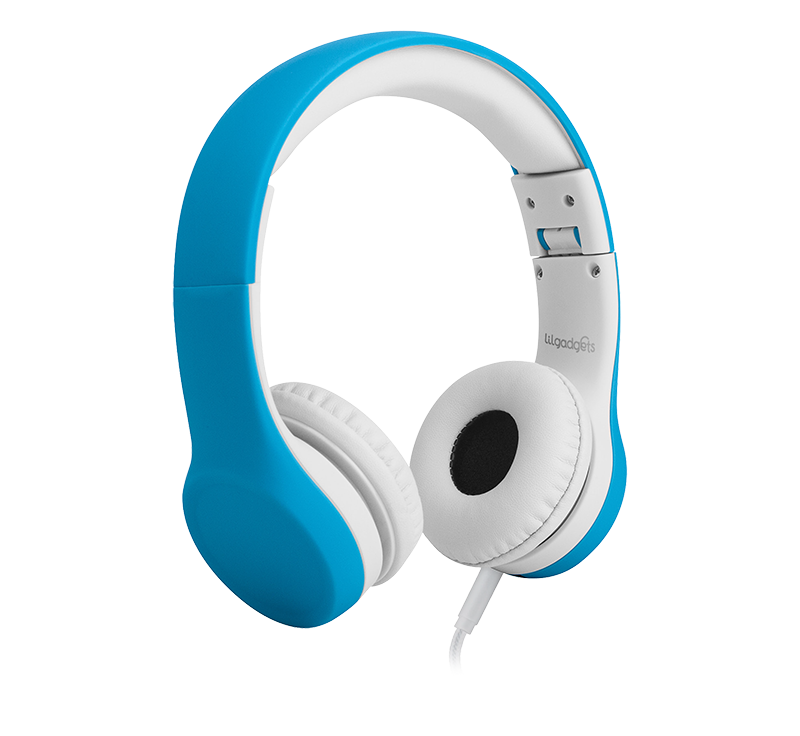 Connect+ Children's Wired Headphone
Ages: 2 - 7
Price: $23
Type: Gear & Equipment
By
Ooh Mommy, LLC d/b/a LilGadgets
Description
The Connect+ is a beautifully designed, high-quality, wired children's headphone. The Connect+ features our one-of-a-kind SharePort, allowing multiple headphones to connect to one device without the use of splitters. The Connect+ is now in use at dozens of schools nationwide because the SharePort makes it an inexpensive, dynamic, expandable, and comfortable high quality listening center. While the Connect+ is recommended for ages 2-7, we use adult quality materials such as 40mm studio grade drivers for amazing, full, sound and high quality polycarbonates for durability. The Connect+ is compact and foldable (and comes with a travel pouch), and features a cable covered in a nylon braided fabric to increase durability and decrease tangles. The Connect+ is also volume limited to protect children's hearing while delivering crisp performance. Our safety certifications are unmatched and all voluntary (because we care): California Proposition 65, Consumer Safety Specification for Toy Safety, Consumer Product Safety Improvement Act of 2008, and the mechanical hazards requirements of ASTM F963-11.



Review Highlights:
It isn't so much that this product develops specific skills, but it is an excellent tool for use with other products that can develop those skills. My children can use these headphones safely and effectively to listen to music, audiobooks, videos and work with computer programs and educational apps without doing damage to their ears or worrying about their headphones not fitting correctly. This is a wonderful product. I have already recommended it to many parents I know.
My kids are way too prone to turn the volume up on their programs and music way too high for my comfort. These headphones limit the volume so they cannot unwittingly do damage to their ears. The headphones are sized appropriately for their smaller heads and ears. They are always frustrated when their headphones fall off when they are trying to listen or do work on the computers. These headphones let them concentrate on what they are learning instead of the headphones themselves. Another added bonus is that another pair of headphones can be connected to these and two kids can listen to the same program or music at the same time. All of these qualities make these headphones great for home and school alike.
I would love if these headphones could be standard for classrooms. They are perfect for kids to use with all the computer work they have to do every day. I think a lot of children will have their hearing protected and have less frustration by using headphones sized for them.
Buy this product at:
As an Amazon Associate we earn from qualifying purchases.