Academics' Choice Award™ Winner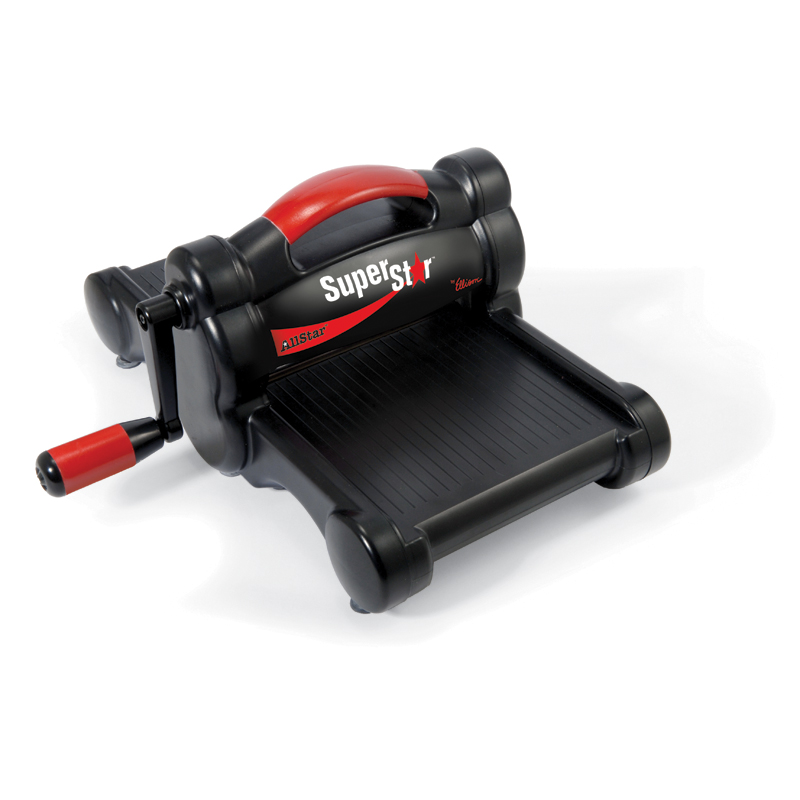 Ellison AllStar SuperStar Machine
Ages: 5 and up
Price: $99.95
Type: Gear & Equipment
By
Ellison Education
Description
Versatile enough to handle all sizes of AllStar Dies - including Long – the SuperStar cuts everything from cardstock to fabric and many things in between. A manual shape cutting machine that allows to cut through dies with designs, child-friendly, portable, light-weight, comes with a pair of cutting plates. Dies for SuperStar machine are sold seperately.
The SuperStar specializes in ...
Engaging hands-on activities
Powerful reinforcing visuals
Sensory learning to increase retention
K-12 lesson planning
AllStar and Sizzix compatibility
Review Highlights:
I now have an arsenal of professional-looking visuals for my 2nd grade classroom! I highly recommend it to other teachers!
The Ellison AllStar SuperStar Machine has been a big hit in our homeschool group. The whole family can get involved, though I have to admit my nine-year-old is our family's official cutter.
... definitely a smart way for educators to create tactile learning tools.
Buy this product at:
As an Amazon Associate we earn from qualifying purchases.