Academics' Choice Award™ Winner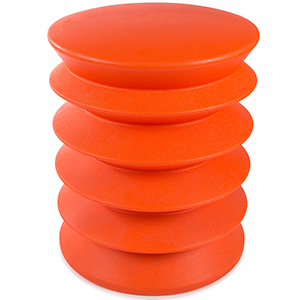 ErgoErgo
Ages: 3 and up
Price: $75 - $150
Type: Gear & Equipment
By
ErgoErgo Inc.
Description
The revolutionary ErgoErgo™ is the safe and healthy way to sit. Children are happier and learn better when they can sit actively. Moving and stretching addresses key aspects of UDL (Universal Design for Learning), including enhancing self-regulation through stress reduction, decreasing hyperactivity, and increasing focus. Teachers and school OTs report that students sitting on ErgoErgo often improve significantly in posture, concentration, participation, and behavior. Kids love ErgoErgo's bright colors and friendly shape. And sitting on ErgoErgo is just plain fun! The patented ErgoErgo, made of recyclable technopolymer, comes in 3 sizes: KidsErgo, ErgoErgo, and ExtraErgo. Winner of the Good Design Award and The Edison Award. Proudly made in the USA.



Review Highlights:
This product definitely helped build our core muscles and also helped with my son's "wiggles" while doing schoolwork. It helped him concentrate better while leaving his hands free to actually complete his work assignments.
The chair is well built, durable, colorful, and looks fun. It helps our posture so there's no slumping while sitting.
The actual product does not directly help develop critical thinking skills or logic, but it does help my son be able to spend his extra energy when working on something that directly does help develop those skills.
Reduces social distractions, keeps students focused and moving happily, and hands free to write. I love it. Wiggle while you work. I wish every kid in my classroom was sitting on one.
Buy this product at:
As an Amazon Associate we earn from qualifying purchases.