Academics' Choice Award™ Winner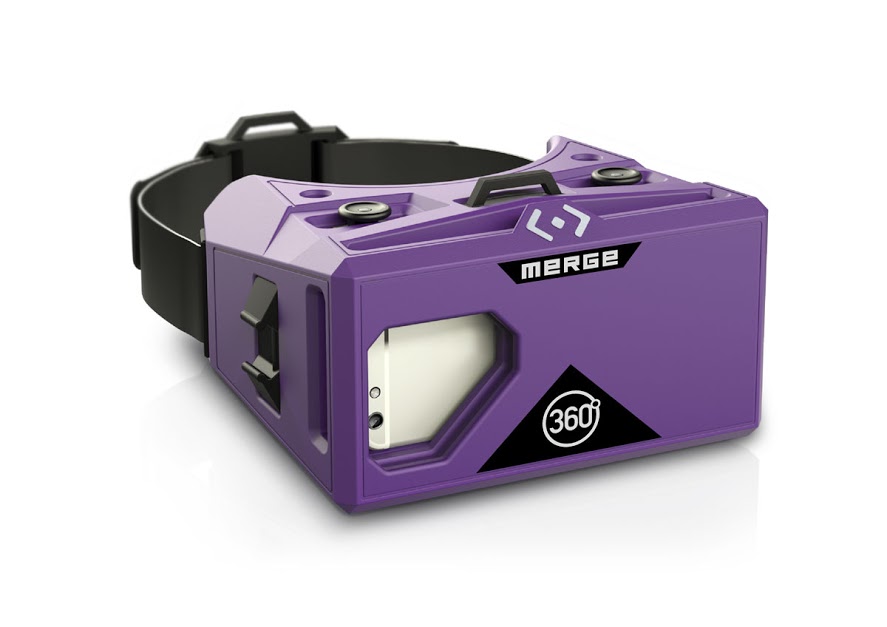 Merge VR Goggles
Ages: 14 and up
Price: $79.00
Type: Gear & Equipment
By
Merge VR
Description
The Merge VR Goggles allow you to experience virtual reality using the device you've already got in your pocket - your smartphone. You can play games, fly into space, explore an unknown world, or watch a concert from your living room just by downloading apps. Sculpted of marshmallow-soft foam that fits comfortably to the contours of every face, the goggles are durable enough to be tossed into a backpack, easy to clean so they can be shared among friends.

The Merge VR Goggles are compatible with most iOS and Android devices, and have innovative dual inputs that allow you to interact with the virtual environment. Other features include adjustable custom lenses, anti-fog ventilation channels, audio ports, and camera access for augmented reality.



Review Highlights:
The fully immersive visual experience was incredible! Students learn sensory depth perception (eye, hand, ear & mind coordination).
Weather I was floating through outer space, scuba diving with a great white shark, walking a tight wire over a huge canyon or playing a VR update of Breakout/Arkanoid, this was hands down the most entertaining way to experience media I've had to date! Merge's headset was comfortable and light, making taking the plunge into the world of VR a distraction free experience!
I love these virtual reality goggles and so do my teenagers. They fit well and didn't break when dropped, plus they are surprisingly easy to clean!
What I love most about these Merge VR Goggles is the price tag. They are much less expensive than others I have seen on the market. It's such an immersive experience! Plus, there are tons of free VR apps available.
These VR goggles can add so much more to the learning experience by enriching it through interaction with dimensional objects, animals and places we may never have the opportunity to go (e.g. diving with sharks, swimming through a kelp forest, exploring King Tut's tomb). The depth of understanding increases tremendously when blended learning approaches are used. Now learning becomes much more of an active experience and less passive, which helps make the learning experience more meaningful and memorable. Plus, with the goggles on there are few, if any, distractions.
Buy this product at:
As an Amazon Associate we earn from qualifying purchases.