Academics' Choice Award™ Winner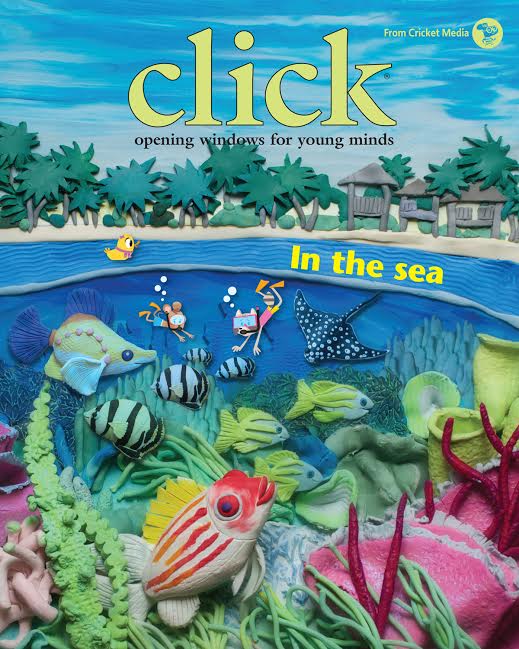 CLICK Magazine
Ages: 3 - 6
Price: 9 Issues/1 year - $33.95
Type: Magazine
By
Carus Publishing Company
Description
CLICK excites the natural curiosity children ages 3 - 7 have about the world around us. Each issue of CLICK investigates a different theme, taking children on a journey of discovery through the wonders of science, art, and nature, one intriguing topic at a time. How do fish breathe? What makes cars go? Why do birds migrate? CLICK explores key scientific concepts, encourages critical thinking, and inspires the imagination. Free with each paid subscription to CLICK magazine for kids comes access to bonus content on the CLICK magazine companion Web site, www.ClickMagKids.com. Play interactive games, read extra features and book reviews, submit your own artwork, and more!

Review Highlights:
CLICK caters to curious minds... my kids devour the magazine. I use the activities and articles to enhance and often spark new ideas for lesson plans.
I'm a former classroom educator turned homeschooling mom, these magazines are a welcome addition to my growing, and highly-selective library. It's a great way to help kids make sense of the world and develop imagination.
Click is often in my lap at storytime. Granted, I do use character voices.
Buy this product at: