Search results for: Gear in category "All Ages"


52 results found.


6 pages of results.
Ages 3 and up | By Teach My Toddler Inc. | Your child can master the alphabet, numbers, shapes and colors, while on the move! With a coordinated y...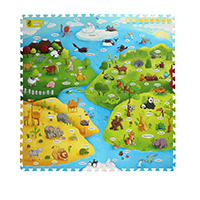 Ages 18 months and up | By Creative Baby Inc. | Creative Baby i-Mat teaches 3 languages (English, Spanish and Mandarin Chinese). Features basic an...