Academics' Choice Award™ Winner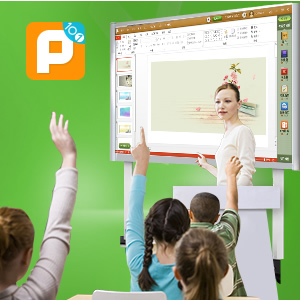 101 Education PPT
Ages: 5 and up
Price: Free
Type: Software
By
Huayu Future Education Technology Inc.
Description
101 Education PPT is educational presentation software developed by NetDragon Websoft, which gives teachers a convenient experience of preparing lessons and an effective teaching tool.

Smart Resources Match
101 Education PPT provides a teaching library of 350,000 coursewares, images, videos, animations, audios, and exercises. Matching the content by grades, subjects, chapters and publishers, 101 PPT helps teachers easily find good content to make coursewares.

Effective Teaching
The teaching interface provides tools like spotlight, magnifier, and brush to draw studentsí attention. It also provides subject tools like balance and block tower to help junior students understand the abstract content quickly.

Interesting Class
Teachers can create interesting exercises with the templates to let students learn new knowledge from the funny games.

Center of Smart Classroom
101 Education PPT is compatible with 101 Clickers, 101 Pad, and VR devices, which is a multi-functional client.

Review Highlights:
This is a powerful teaching tool! It's an extension software that overlays on top of Microsoft Powerpoint and offers tons of educational lessons by grade and subject matter. Plus it allows you to enhance the end presentations with a multitude of on screen tools and multimedia such as videos, images, animations, 3D models and even games. You can pull from their library of resources (a lot) and even save it to their iCloud (or locally).
The program supports English, Simple Chinese, and Tibetan. All of the textbook lessons can be modified once embedded in the Powerpoint so it's easy to customize the lessons for your needs (or your students').
As a retired teacher and not that tech savvy I was amazed how easily I could create lesson plans.
I love that it's free! I will be using this in the fall to enhance my existing Powerpoint presentations and make them much more engaging and interactive. 101 Education PPT is powerhouse presentation program.
Find this product at:
As an Amazon Associate we earn from qualifying purchases.