Academics' Choice Award™ Winner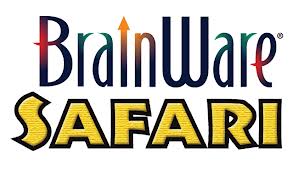 BrainWare Safari
Ages: 6 and up
Price: N.A.
Type: Software
By
Learning Enhancement Corporation
Description
Award-winning BrainWare Safari has been called the missing link in 21st Century Skills, developing the way the brain processes information to improve thinking and learning. It incorporates decades of clinical practice, neuroscience and video-game technology in software that develops the cognitive skills essential for learning in the areas of attention, memory, visual and auditory processing, logic/reasoning, and sensory integration. Skills are developed comprehensively and in an integrated manner that yields rapid improvement in cognitive performance that translates to improved academic performance across the curriculum. BrainWare Safari is supported by published research and extensive field studies.
Review Highlights:
This popular product lives up to its claims. After using BrainWare Safari every day for 4 weeks, playing 60 minute sessions, I began to notice a significant improvement in my child's listening and problem solving skills. Amazing!
Buy this product at:
Learning Enhancement Corporation
As an Amazon Associate we earn from qualifying purchases.