Academics' Choice Award™ Winner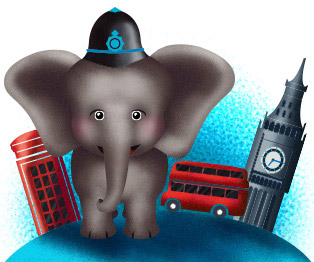 Kiddy Read
Ages: 0 - 6
Price: $24.90 - $74.90 (online subscription)
Type: Software
By
Adamas Digital Pte Ltd
Description
Kiddy Read is a 14-month programme to teach young children how to read. Each term lasts 3.5 months. We offer daily preplanned lessons, using a systematic curriculum of introducing single words in Term 1, couplets (2 previously-taught words) in Term 2, phrases (3 words or more) in Term 3, and sentences and stories in Term 4. There are a variety of ways to play a lesson, such as word mode, picture mode, word-picture mode, multisensory mode and quickflash mode. So parents and children can vary their lesson-experiences on a daily basis. We recommend that each lesson be played twice a day for best effects. Even for the same lesson, it will play back differently each time with different pictures, font styles, font colours, animations and narratives. The order of words will also change with every playback. We have included a revision component, whereby every single word, couplet, phrase and sentence taught will be revised. Every lesson is brief, about 10 minutes for any one mode. It is hence convenient for busy parents to use, as well as more effective on young children who tend to have short attention span.

Visit KiddyLearn.com for detailed information on Kiddy Read's curriculum and product features.
Review Highlights:
Kiddylearn.com is a simple way to introduce toddlers and preschoolers to their first words. It introduces over 800 words (in more than 100 categories) that the user can read and relate images. Kiddylearn will also properly pronounce words aloud for your child. The pages offer a red dot that will help train the young child's eye to read from left to right and recognize words with the pronunciation. There are many relatable categories to choose from starting with family, toys, fruits, animals, colors etc... If you are looking to start your child in an early reading program, try Kiddylearn.com.
Buy this product at:
As an Amazon Associate we earn from qualifying purchases.