Academics' Choice Award™ Winner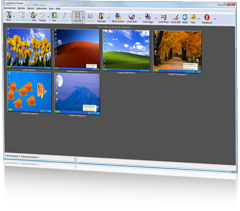 LanSchool 7.7
Ages: 5 and up
Price: $599.00
Type: Software
By
Stoneware, Inc.
Description
LanSchool allows a teacher to monitor, manage and collaborate with students on devices in a classroom or lab setting. Teachers can send and collect quizzes and homework, view student screens, and even limit applications and web sites. This removes the temptation of students using the devices as a distraction, rather than a learning tool.
Review Highlights:
The future of education will involve remote observation, timely injection and multifunctional guidance, and this software makes it easy.
...the teacher interface is easy to use once installed. The ability to communicate with student(s) while they work, especially when struggling, is innovative, as well as the "show teacher screen" capability to help students better understand concepts. Students can also message the teacher at any time and ask a question. Broadcasting a message to all students at once is also a helpful feature. Teachers can generate, administer and collect quizzes quickly, and even collect homework using the program. Teachers can limit student access to distracting applications and web sites with relative ease. The product does not specifically develop cognitive skills, but can help facilitate such learning. A cloud based installation allows for distance learning courses to be monitored and managed. Although the price tag is hefty, classroom teachers, and students will benefit from this program, especially those running distance learning courses. It would take several applications to accomplish half of what this software achieves.
Buy this product at: