Academics' Choice Award™ Winner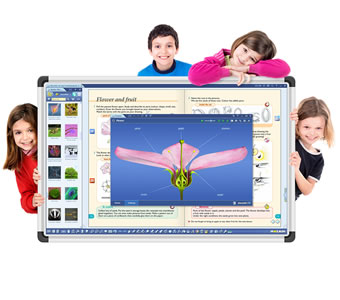 mozaBook 4.5
Ages: 5 - 18
Price: Approximately $223 annual license per classroom (198 Euros) in one language; 298 Euros for the Multi-language version
Type: Software
By
Mozaik Education
Description
mozaBook is an educational presentation software developed for interactive whiteboards, projectors and displays, which gives the teachers the resources to create engaging and eye-catching presentations.

Alongside versatile presentation functions, mozaBook puts an entire library of interactive content at teachersí and studentsí fingertips, including 1,100 3D models and scenes, 100 tools and games, along with audio files, hundreds of educational videos and illustrated and photographic image content.

Teachers can create presentations from scratch or use their favorite PDFs as a basis of their presentations, adding relevant interactive content to the pages. Users can use teaching resources from our library or add their own files into presentations. Teachers can create and assign customized tests and assignments and assign them to their students as homework or even send them to students' tablets for completion in class.

mozaBook was created to give teachers complete resources to use, all within one interface which was developed and intended for education. Itís a great way to get the most out of the technology found in todayís blended classrooms!

Review Highlights:
This product is amazing! It's simple to use but offers A TON of content (games, 3D cities, excercise books, video, simulation tools, etc.), and allows me to make my own lessons with ease - even enhance existing material to make it more interactive!
My students loved watching the 3D panoramic images and presentations on our whiteboard. I loved that they were actually paying attention! Not only can I assign homework and design new lessons using the powerful tools, mozaBook even has a built in browser so I can point students to more content that loads right in mozaBook! It's much more than a presentation software program, it's a make-me-look-good as a teacher program that's actually effective!
This is what I've been looking for, it makes life so much simpler! Now I can put all my PDF worksheets in one program (exercise books), add quick educational games to them, quizzes, assign homework, and it's easy. Plus the preloaded content (curriculum books, videos, 3D models, games) are superb.
I just became an All-Star Teacher! Thank you, mozaBook!
Buy this product at:
As an Amazon Associate we earn from qualifying purchases.